Church Where Pastor Commanded Members to Eat Live Snake Burned to the Ground by Militants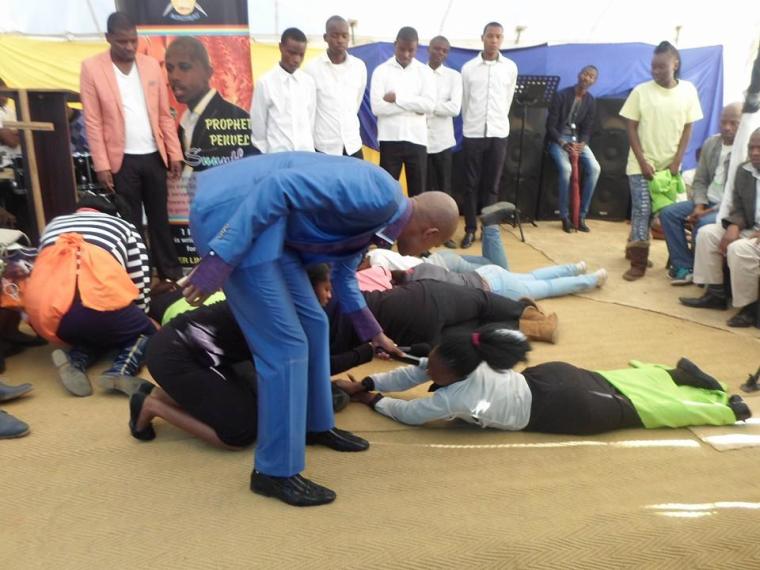 Members of a radical militant group in South Africa known as the Economic Freedom Fighters reportedly burned a tent to the ground that was being used for worship by an unconventional Christian group that made headlines last month after its controversial pastor was photographed feeding them what appeared to be a live snake.
Controversial self-styled prophet Penuel Mnguni became a target of outraged neighbors and local authorities after his church, End Times Disciples Ministries in Soshanguve, posted photos of him feeding the reptile to squeamish parishioners, some of whom testified that the snake was converted into chocolate.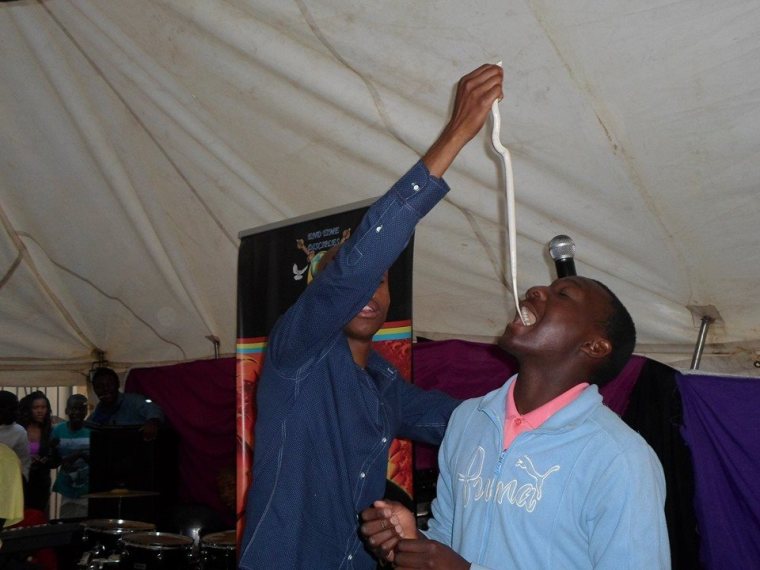 On Sunday, according to SA Breaking News, EFF members went to the church looking for Mnguni but he was nowhere to be found. They allegedly then set the tent under which the group worships on fire and vowed they would give Mnguni a taste of his own medicine by force feeding him snakes and rats.
The Johannesburg police are now pursuing a case of public violence against the EFF whose members vowed they would give the "snake pastor" a taste of his own medicine by forcing him to eat the snakes and rats he has been feeding his congregation.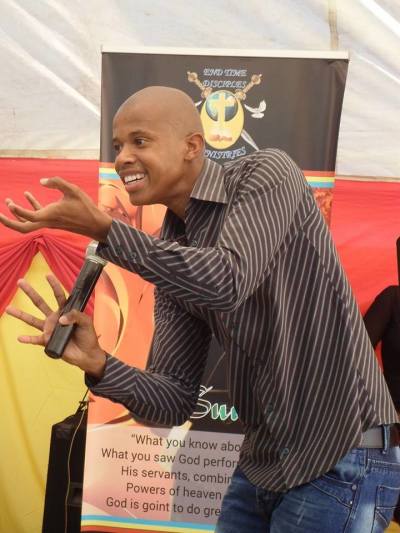 "The church had some unhappiness from some of the Soshanguve residents. A group of people came and destroyed the church. Investigations will then show us what happened," local police officer Riana van Aarde told SA Breaking News.
Despite the loss of their tent, members of the church said they intend to continue worshiping in their unconventional style.
South Africa's Eyewitness News reported that Mnguni was arrested in July after the country's animal rights group, the SPCA, charged him with animal cruelty. He was later released on bail as local courts worked to find a date for his next appearance.
There were no conditions set for the young pastor's bail and the SPCA's Mishack Matlou said he was troubled by the lack of conditions as Mnguni reportedly fed his congregants rats on Sunday.
"When a child sees someone eating a snake, they will be traumatized," Matlou told Eyewitness News.
Since the snake-eating incident the church has posted other photos showing Mnguni riding a congregant's back like a horse, and allegedly commanding snake spirits to enter some of them.