Churches, Christians respond as Hurricane Idalia batters Florida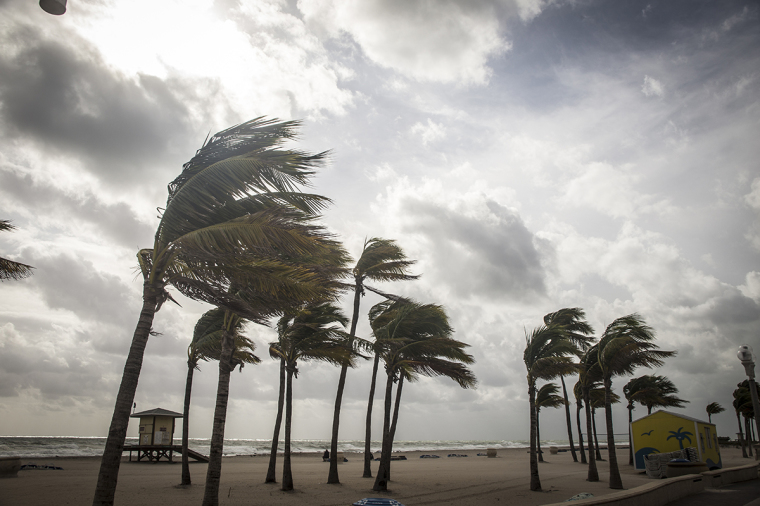 Churches across Florida canceled services, offered help, and hunkered down as Hurricane Idalia made landfall as an "extremely dangerous Category 3" storm Wednesday, and at least two people have already died in weather-related crashes across the state.
"Hurricane Idalia has made landfall in Florida, bringing flooding and damage, and is now headed to Georgia and the Carolinas," announced the United Methodist Committee on Relief Wednesday morning. "UMCOR is processing a grant for the  Florida Conference of The United Methodist Church for emergency supplies. … Please lift up all those affected by this storm, including first responders, with your prayers."
Hours before the hurricane hit on Tuesday, leaders of New Hope Baptist Church in Zephyrhills urged their members to stay safe and pray for those in the path of the storm.
"Tonight, as we settle into our homes to ride out the storm, let us do the most important thing, beseech our Heavenly Father for His mercy. It was 11 months ago we faced Hurricane Ian and let us not forget God's mercy to our congregation in that storm. Let us spend these precious hours together remembering such blessings as we ask God to protect us again," the church said in an announcement.
"Just as Ian did tremendous damage in other places and took many lives, so also does Idalia appear to be posed to do great damage and potentially take lives in other parts of Florida. Many of you have loved ones in such other places or who have fled but have homes in such other places. Therefore, let us spend these hours together in our living rooms praying for all who are in Idalia's path," the church added.
The National Hurricane Center said Idalia made landfall along the coast of the Florida Big Bend near Keaton Beach at approximately 7:45 a.m. and left a trail of devastation in its wake as it continued across Georgia as a Category 1 hurricane.
An 11 a.m. update from the National Hurricane Center warned that "significant impacts from storm surge will continue along the Gulf coast of Florida within the storm surge warning" through Wednesday evening.  It also forecast "damaging hurricane-force winds" across southern Georgia and Southern South Carolina.
In Cedar Key, a barrier island off the northwest coast of Florida, a hurricane and storm surge warning along with a mandatory evacuation order remain in effect.
"We have multiple trees down, debris in the roads, do not come," the Cedar Key Fire Rescue wrote in a message on Facebook Wednesday morning.
Hours later, the first responders insisted that people should still stay away as the area remained dangerous.
"We have propane tanks blowing off all over the island. Do not drive, do not come out. We cannot get to them at this time," they added.
In affected areas across the state, more than 263,000 residents are without power, according to The Associated Press.
Officials with the Florida Highway Patrol said at least two people have died in separate weather-related crashes. One crash involving a 59-year-old man from Gainesville occurred just before 6 a.m. when he swerved, drove through a ditch and crashed into a treeline in Gainesville, Fox 35 reported. A 40-year-old man also died in a separate crash at 6:15 a.m. in Pasco County. He was driving "too fast for conditions" and lost control and slammed into a tree, Florida Highway Patrol said. 
At a press conference on Wednesday, Florida Gov. Ron DeSantis said utility workers are working to restore power to the affected areas and search and rescue teams have been deployed. He added that state authorities have yet to confirm any fatalities directly caused by the hurricane.