CIA Director: US Gets F for War on ISIS; Refugee System at Risk of Being Exploited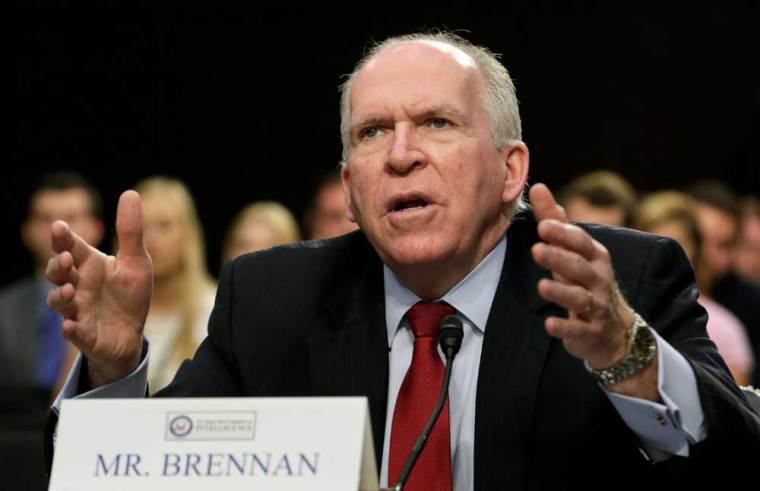 CIA Director John Brennan warned on Thursday at a hearing on CIA intelligence activities that the United States government is failing to contain the spread of the Islamic State terror group, and said that its operatives are trying to come to the West through the refugee crisis.
Brennan also graded the war effort against IS (also known as ISIS or ISIL) as an "F" two years later, the Daily Beast noted.
"Unfortunately, despite all of our progress against ISIL on the battlefield and in the financial realm, our efforts have not reduced the group's terrorism capability and global reach. The resources needed for terrorism are modest. The group would have to suffer even heavier losses on territory, manpower and money for the terrorist capacity to decline significantly," Brennan said at the hearing.
"Moreover the group's foreign branches and global networks can help preserve the capacity for terrorism regardless of events in Iraq and Syria. In fact, as the pressure mounts on ISIL we judge it will intensify its global terror campaign to maintain its dominance of the global terrorism agenda."
The CIA Director said that IS would have to suffer "even heavier losses of territory, manpower, and money for its terrorist capacity to decline significantly," urging President Barack Obama's administration to step up its efforts to bring down the radical Islamic organization.
He estimated that IS' army in Iraq and Syria is between 18,000 and 22,000 strong, which is down from its 33,000 fighters last year. At the same time, however, it has been growing in other regions, and could have as many as 8,000 soldiers in Libya, and up to 1,000 inside Egypt, the Sinai, and other areas.
Other prominent security officials, including NATO's top general Philip Breedlove, have in the past issued similar warnings. Breedlove compared IS to a "cancer" back in March, and also warned that it is using the refugee crisis to spread its operations.
"I think every refugee flow needs to be looked at with an eye toward it could be taken advantage of by those who seek to do us harm," Breedlove said at the time.
Millions of refugees, many from Syria but also Iraq and the surrounding region, have been seeking passage into Europe and America, fleeing civil war and terrorism. There has been increasing concern, however, that IS could use this mass migration flow to send its fighters to carry out attacks on the West.
There has been a religious aspect attached to the migrant flow as well, with conservative groups such as the American Center for Law and Justice criticizing the U.S. government for accepting an "unbelievably low number" of Christian refugees as opposed to Muslims.
As statistics from the Refugee Processing Center showed, the U.S. has processed 11,086 Muslims from Iraq since the beginning of 2015, compared to 433 Christians; and there have been 5,435 Syrian Muslims welcomed to the U.S., compared to only 28 Christians.
Amid the national debate on accepting more refugees and the vetting process, the Southern Baptist Convention, the nation's largest Protestant denomination, approved a resolution this week to encourage churches and families to welcome refugees to America.
"That we affirm that refugees are people loved by God, made in His image, and that Christian love should be extended to them as special objects of God's mercy in a world that has displaced them from their homelands," reads part of Resolution 12, which was approved at the SBC's annual meeting in St. Louis, Missouri.
For his part, CIA Director Brennan noted in his statement on Thursday that IS has been directing and inspiring attacks in the West, which have resulted in hundreds of casualties, such as the attacks on Paris and Brussels in Europe, and the shooting rampages in San Bernardino and Orlando in America.
"The group is probably exploring a variety of means for infiltrating operatives into the West, including in refugee flows, smuggling routes and legitimate methods of travel," the CIA Director said.
"At the same time, ISIL is gradually cultivating the global network of branches into a more interconnected global organization," he added.