Ciara on Engagement to Russell Wilson: 'God Is Good'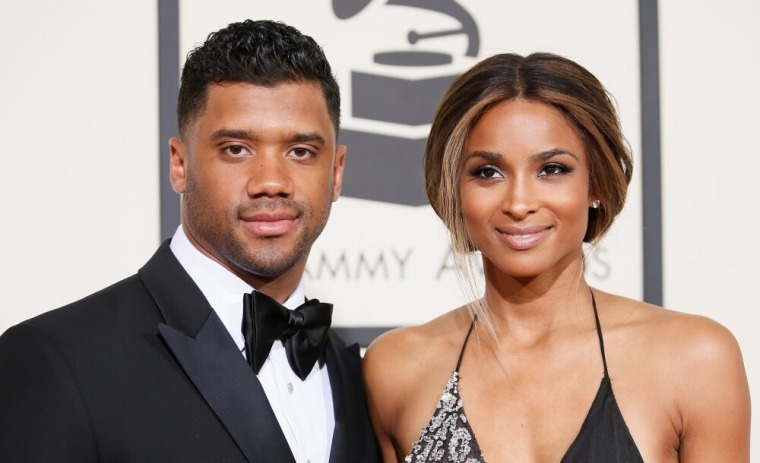 Ciara Harris is officially engaged to Seattle Seahawks quarterback Russell Wilson.
After close to one year of dating and sharing intimate details of their journey with the world, both the 30-year-old singer and 27-year-old Christian athlete announced the news on social media.
"I feel complete. God Is Good," Ciara tweeted Friday. "Grateful For You @DangRussWilson. You Are Heaven Sent. I'm Looking Forward To Spending Forever With You."
Both Wilson and Ciara shared a video of the singer showing off her new ring.
"She said Yes!!! Since Day 1 I knew you were the one," Wilson captioned the video. "No Greater feeling…"
According to PEOPLE, the proposal took place at the Seychelles island off the coast of Africa.
"Following Paris Fashion Week, Russell surprised Ciara with a surprise holiday. She was shocked when they landed in the Seychelles at the exclusive resort North Island," Ciara's reps told PEOPLE. "The biggest surprise was that Russell proposed to his new fiancée at the romantic private 'Honeymoon Beach' located on North Island."
The pair reportedly played a game of "travel roulette" where the singer had to guess 30 possible places around the globe that they would travel to. Wilson proposed in a place where the likes of Prince William and Princess Kate honeymooned.
When they initially began dating last year, the entertainer and athlete spoke about taking a vow of celibacy until marriage. During a public conversation at The Rock Church in San Diego, California last July, Wilson revealed that he and Ciara would not be having sex before marriage after the athlete had a conversation with God. Since they began dating last April, Ciara says the decision not to engage in sex with each other has helped foster a growth within the union.
"He's such an awesome guy and the cool thing is that every day, we're growing with each other. We get to have really healthy conversations and focus on each other as people," she told the Cosmopolitan magazine last month. "That is very important to me and him. It's very valuable."
The singer revealed that prayer has helped the couple stay strong.
"We're just enjoying ourselves and going one day at a time and praying and staying positive," she said. "Being strong here."
In the Q&A session with Pastor Miles McPherson at The Rock Church, Wilson described how he presented the idea to his girlfriend.
"I asked her 'what would you do if we took all that other stuff off the table and did it Jesus' way, no sex?" Wilson asked the singer. "I knew God had brought me into her life to bless her and for her to bless me and to bless so many people with the impact that she has and I have. We're not going to be perfect, by any means."
However Wilson said he believes God anointed him and Ciara.
"He's anointed both of us and He's calling for us to do something special," the quarterback said.