Ciara Tells All on Russell Wilson Revealing Couple's Celibacy to the World
Ciara Tells All on Russell Wilson Revealing Couple's Celibacy to the World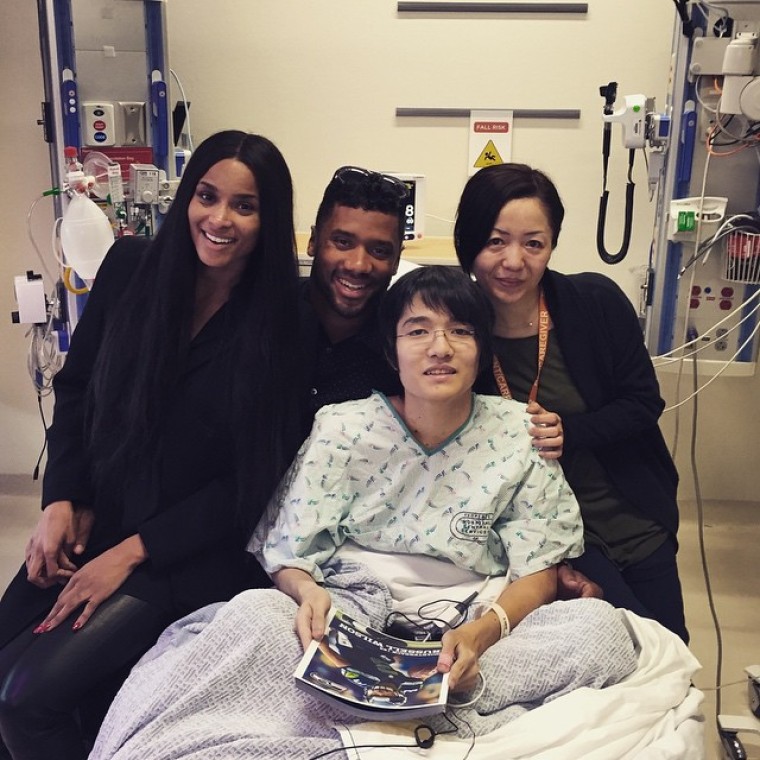 Ciara Harris, the 29-year-old singer whose NFL player boyfriend Russell Wilson recently revealed some intimate details about their relationship, says she's not upset with the Christian athlete for telling the world about their physical relationship, or lack thereof.
In an interview with "Access Hollywood," the singer known as Ciara spoke about waiting "until the deal is sealed" to engage in any sexual activity with the 26-year-old Seattle Seahawks quarterback.
Wilson first made the announcement when he appeared at The Rock Church in San Diego on July 5 and told pastor Miles McPherson that God told him to lead Ciara in a vow of celibacy.
While Wilson's announcement was mocked by some and met with criticism and questions from others, Ciara said she had no issues with it.
"It was an organic thing for him and I think he was just being honest about where we are," Ciara said on "Access Hollywood Live" recently.
At an event for Austrian bread company Eat The Ball Tuesday, KIRO radio personality Rachel Belle asked Wilson if he had any regrets about detailing he and Ciara's personal life.
"I don't have any regret, no," Wilson answered. "I'm a blessed man, I'm very, very grateful."
In the Q&A session with McPherson at The Rock Church, Wilson described how he presented the idea to his girlfriend.
"I asked her 'what would you do if we took all that other stuff off the table and did it Jesus' way, no sex?" Wilson asked the singer.
Ciara told "Access Hollywood" that taking that vow with her boyfriend has been anything but easy.
"I think both of us look at each other and we're like, whew," the singer said. "But we take it one day at a time and keep it going with each other, and I'm really enjoying every day that we're sharing."
Wilson also spoke to "Access Hollywood" on a separate occasion earlier this month and revealed how he and Ciara met.
"[Ciara] is one of a kind," he said. "A good friend introduced us when I was in LA at one point. So ever since, we've been talking every day. It's been so good."
Last month, Wilson invited Ciara to visit the Seattle Children's Hospital where the pair met children who are battling cancer. While Wilson regularly visits the hospital, Ciara spoke about being touched by her experience there.
"Their bravery, will, and courage touched me in a way I can't explain," she tweeted about the children she met at the hospital. "I am thankful!
Ciara has her own child that she shares with hip-hop star Future whom she broke off an engagement with last year. Although she is not as vocal about her spiritual beliefs as Wilson, Ciara previously spoke about her son being the greatest gift that God has given her.
"Honestly, I feel like everything in life happens for a reason and my son has been the greatest gift that God has given me in my life. And he's been the most game-changing thing that's happened to my life, in a necessary way," she said on Power 105.1 FM's syndicated radio show, "The Breakfast Club" earlier this year.