Cissie Graham Lynch Promotes Online Youth Ministry at a Time of Youth Exodus From Church
Billy Graham's Granddaughter Plays Increasingly Vital Role as Manager of RANSOM Youth Ministry
Cissie Graham Lynch Promotes Online Youth Ministry at a Time of Youth Exodus From Church
At a time when youth and young adults are leaving the church in the United States en masse, Cissie Graham Lynch of the Billy Graham Evangelistic Association (BGEA) is committed to getting them back by providing answers to important questions this intelligent, tech-savvy generation might have, she recently shared with The Christian Post.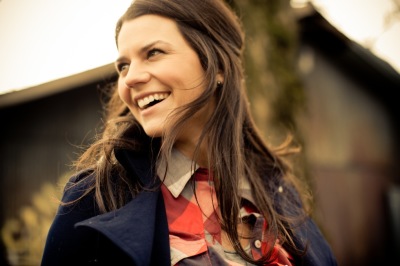 Graham Lynch, 25, is the granddaughter of one of the most famous American evangelists, the Rev. Billy Graham, and daughter of the Rev. Franklin Graham of BGEA and Samaritan's Purse. Since 2010, she has worked as part of both these ministries as a special projects producer. She has traveled the world advocating for such initiatives as the Children's Heart Project, The Greatest Journey, Operation Christmas Child and Ransom.tv, the ministry's latest venture for which she is now responsible.
Ransom.tv is a website community geared toward young adults between 18 and 30 years old. It was launched at BGEA in Sept. 2011 with the goal of encouraging believers in that tricky age group to get involved with the church community and share their problems and questions with ministers and each other online.
Over a year later, the project is still kicking with over 6,000 Facebook followers, keeping the young minister busy. In addition, Cissie Graham Lynch is still involved with ministry projects at both BGEA and Samaritan's Purse, and has started to be a strong presence in both organizations, as ministry insiders told CP.
Graham Lynch considers herself part of the millennial generation that is tech-savvy, opinionated, fast-paced, and in search of answers.
"Above all, we long for authenticity, and we crave relationships," she said. "God created us that way, so we will seek community anywhere it can be found, especially on the Internet. But the greatest relationship I have found is with my Savior, Jesus Christ."
The idea behind Ransom.tv was to create a website where people can come and not feel judged, "where people can come and feel comfortable, where people can come and be themselves," the young minister told CP.
The website features spiritual help articles, social and cultural articles, music videos and more. One thing Graham Lynch is particularly excited about at the moment is a feature called "Ransom Notes" that allows visitors to tell their stories "of how Jesus Christ ransomed them." The website is designed to be interactive and reflect the voice of its visitors, rather than its creators, through discussion forums, videos, and multiple locations to leave a comment or note.
"We want them to find encouragement through that, and we want them to find encouragement through others who might have been experiencing certain things that they are going through; and we also want to encourage them through the Gospel of Jesus Christ," Graham Lynch told CP.
The task of attracting and keeping the attention of that particular age group is not an easy one. All signs, supported by research, are showing that young people across the nation are stepping away from the church.
A 2007 survey conducted by LifeWay Research found that 70 percent of 23- to 30-year-olds admitted to breaking regular church attendance for at least a year from ages 18-22. Meanwhile, the Barna Group recently concluded that nearly three out of every five young Christians (59 percent) disconnect from church life, either permanently or for a long period of time after the age of 15. Those polled were active in a Christian church during their teen years.
The youth see churches as overprotective, while the young congregants fear their experience with Christianity is too shallow and many think churches are too contradictory to science, studies indicate.
"This is the generation that is leaving the church," Graham Lynch told CP Monday. "This is a generation that's smart. They have so many questions to ask, and smart questions to ask. And we hope that at Ransom.tv ... we would be able to help those questions by looking at what the scriptures have to say."
Whether the topics be sex before marriage, alcohol, pornography or adultery, these are subjects that any church should be able to address, Graham Lynch argues.
"I have a passion for my own generation; people who are facing pressure from friends, family, and society. A lot of people are hurt and are searching in the wrong places for answers," Graham Lynch said in an earlier statement emailed to CP. "They are being influenced by such things as false religions, people with their own agendas, and money. I want to be a beacon of hope for them by showing that they can stand on only the truth – the Scripture of Jesus Christ through the Gospel."
Graham Lynch has not yet followed the steps of her father and grandfather up to the pulpit, but she did not exclude the possibility of preaching in the future.
"I have not yet been called to do that," she told CP.