City of Atlanta Asks Federal Court to Dismiss Lawsuit Brought by Christian Fire Chief Fired for Sharing Biblical Views on Sex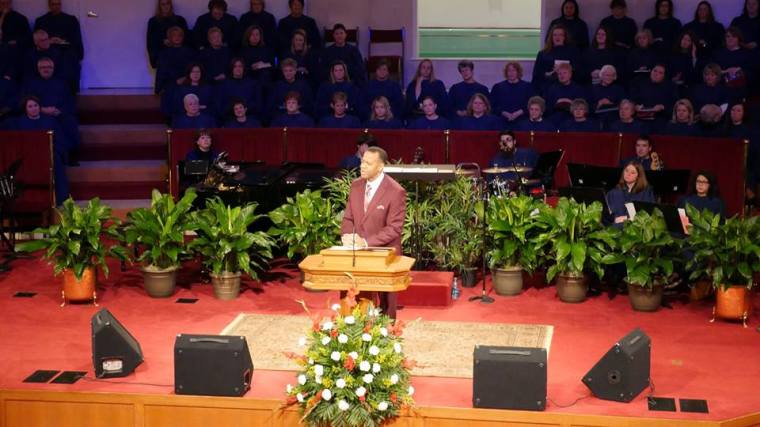 The city of Atlanta asked a Federal court on Wednesday to dismiss a lawsuit filed last month by ousted Atlanta Fire Chief Kelvin Cochran.
Legal documents confirm that the city recently filed a motion to dismiss Cochran's lawsuit, which claims that his constitutional rights were violated when he was fired by Atlanta Mayor Kasim Reed in January, after seven years of service as Atlanta's fire chief, for sharing his Christian faith in a self-published book and handing out copies to employees.
The city stands by it's controversial decision to terminate Cochran, claiming that the views he expressed in his 2013 book, Who Told You That You Are Naked?, "caused at least one [fire department] member enough concern to complain to a city council member." Attorneys for the married father of three say the devout Christian was targeted by the city simply for espousing his biblical views on sex.
In the Christian devotional book, Cochran calls homosexuality and lesbianism "sexual perversion" and "vulgar" and also likens them to "bestiality" and "pederasty."
"In America, a religious or ideological test cannot be used to fire a public servant, but that's precisely what the city did," said ADF Senior Counsel David Cortman in a press release shared with the The Christian Post.
"That endangers everyone who works for the city who may hold to a belief that the city doesn't like. Furthermore, the First Amendment fully protects the freedom of any public employee to distribute religious materials at work to those willing to receive them, and no city rule, written or unwritten, can override that freedom."
In November, city officials said Cochran, who first served as Fire Chief in 2008, had violated city policy by self-publishing his book and then handing out copies to employees. Subsequently, he was suspended without pay by Reed and forced to undergo sensitivity training.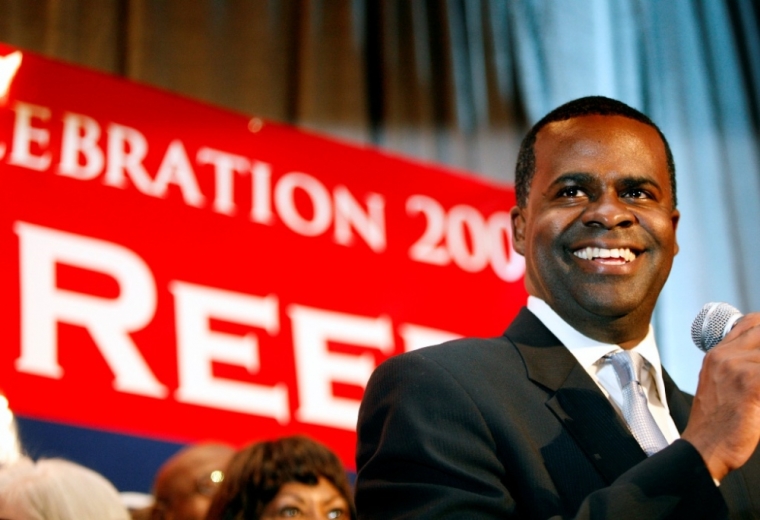 The book was brought to their attention when an AFRD member complained about Cochran distributing copies in the workplace. A city investigation determined Cochran had not discriminated against LGBT employees but he was fired earlier this year anyway.
"The only one engaged in discrimination here is the city," said ADF Senior Legal Counsel Jeremy Tedesco. "The city exonerated Chief Cochran from any discrimination, but then it cited the need to tolerate diverse views as the reason for firing him. That demonstrates the city's hypocrisy as well as the true reason for why it fired the chief: it simply didn't like his religious beliefs, an unjustifiable reason for firing any public employee."
Reed said previously that Cochran was not fired for his religious beliefs but rather "because he displayed bad judgment." He added that Cochran did not follow the correct protocol prior to writing the self-published book even though the former fire chief has said otherwise.
The city's ethics code requires a commissioner to get approval from the board of ethics prior to engaging in private activity for pay.
"I had legal permission to write the book from the city's ethics officer [Nina Hickson]," Cochran previously told CP in an exclusive interview. "[It] was through a verbal conversation, there was no documentation. … She said it was legal and I was authorized to write it and that she wanted a copy when I finish, after I told her what the book was going to be about."
Cochran said he was authorized to write the book during a five-minute phone conversation with Hickson.
"I had legal authority to write the book; however, she cannot remember that conversation," he said.
In a statement to CP, Hickson refuted these claims and cited the Atlanta City Code of Ordinances, Section 2-820 (d).
"The Atlanta's Ethics Code establishes the required approval process for city commissioners who wish to engage in outside activities for pay," Hickson wrote in an email. "Consequently, I did not authorize Chief Cochran to write and publish the book, nor did I have the authority to do so."
Cochran previously told CP that he believes that his dismissal is symbolic of a growing threat on religious freedoms facing Christians and other people of faith around the nation.
"There are others (fire chiefs, police chiefs, and military folks, etc.) out there who, once they see this can happen to Fire Chief Kelvin Cochran in a large city like Atlanta, [will say] 'I've certainly got to put my Bible under my desk and keep my mouth shut about what I believe,'" he said. "I would like to see a unified effort in the body of Christ. Unless we come together and put all those boundaries and barriers aside for a unified voice ... we're not going to actually have the strength politically like members of the LGBT community do."