CNN to spotlight power of forgiveness in new series 'The Redemption Project with Van Jones'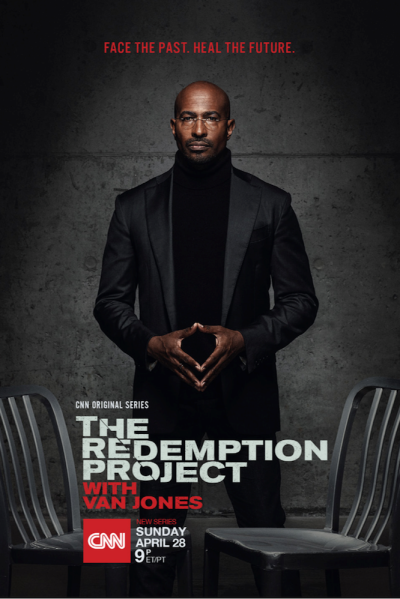 A new CNN original series, called "The Redemption Project with Van Jones," is highlighting the "transformative power" of forgiveness, healing and grace.
"I wanted to do The Redemption Project because I think we have lost our sense of grace and empathy and the capacity to forgive in our culture, at the highest levels," said Jones, a popular news commentator, in a statement. "This series is my attempt to put some medicine into our very sick system and to uplift people who are doing extraordinarily courageous things every day."
Jones will give viewers a front seat to the "restorative justice" process in his new show, which premieres on April 28.
"The Redemption Project," produced by Citizen Jones, "follows the victim, or surviving family members, of a life-altering crime as they journey to meet face-to-face with their offender in the hopes of finding answers or some sense of healing."
Jones was raised in the Christian Methodist Episcopal Church and works as a guide in the series for the viewer throughout the life-changing experiences that take place.
"Your mother murdered, or your daughter shot dead, your son killed by a drunk driver, imagine living with the pain and the loss every day. Now imagine sitting in front of the person that is responsible," Jones is heard saying in a sneak peek trailer.
The new eight-part program will premiere with the first-ever meeting between a victim and an offender in the history of Alaska's prison system. According to realscreen.com, the meeting is between Terria Walters, a mother whose son was killed during a drug deal gone bad, and convicted killer Joshua Beebe. Beebe was a heroin dealer at the time of the murder and is now serving a 60-year sentence.
"I owe a debt that cannot be repaid, but I'm going to spend the rest of my life repaying that," a statement from "The Redemption Project" reads.
Jones serves as executive producer of the series, along with Jonas Bell Pasht, Jonah Bekhor, Jason Cohen, Sonia Slutsky and Jana Carter. Amy Entelis and Lizzie Fox executive produce for CNN.
Jones will also host a CNN-produced podcast, "Incarceration Inc. with Van Jones." The four-episode series, launching May 6, "explores America's criminal justice system and solutions to ending mass incarceration." He currently hosts CNN's in-studio series, "The Van Jones Show."