Coalition of Interfaith Charities Support UN Efforts to Investigate Atrocities Committed by ISIS in Iraq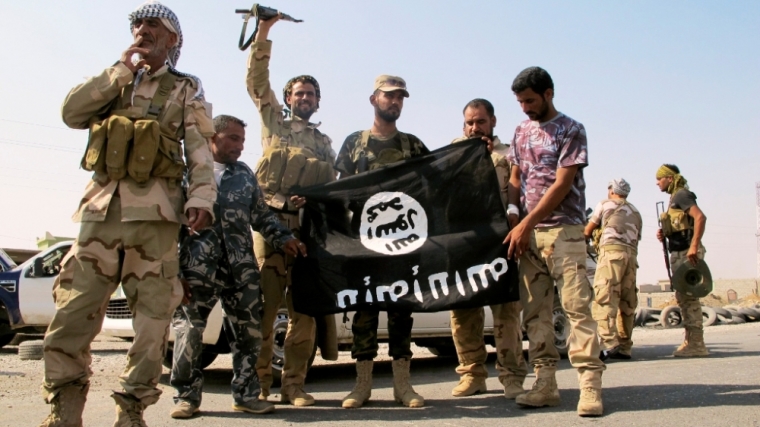 A coalition of Christian and Muslim charities have released a joint statement welcoming international action against ISIS, also known as the Islamic State.
The Act Alliance, an interfaith and international philanthropic organization based in Geneva, Switzerland, recently released the statement approving of the United Nation's decision to investigate ISIS' reported atrocities.
"The human rights and humanitarian situation in Iraq continues to escalate, with horrific violations of human rights and international humanitarian law, some of which might amount to war crimes and crimes against humanity," said ACT Alliance General Secretary John Nduna in a statement Wednesday.
"Summary executions of clerics, unabated destruction of cultural monuments, historical sites and archaeological sites, burning of crucial manuscripts targeting specific ethnic and religious groups such as Christians and Yazidis are ongoing and must stop."
Last month, Act Alliance issued a joint statement calling for the UN to intervene in Iraq due to the actions of ISIS against the civilian population.
"We call for international pressure at all levels of the United Nations and the League of Arab States, and from people, governments and institutions of goodwill to urgently and adequately address the situation in Iraq," read the August statement.
"We call for strict application of international law in all interventions that deal with the crisis in Iraq and call on all States to ensure that any measures taken are in conformity with international human rights and humanitarian law."
The signatories for the Act Alliance statement also demand "a proactive search for lasting solution for peace, reconciliation and justice for all in the region."
Going by multiple names, ISIS was founded last year out of an affiliate with al-Qaida that was based in Iraq.
Earlier this week the United Nations announced that it will launch an official investigation into the purported atrocities by ISIS.
"The effect of the ongoing conflict on the children of Iraq has been catastrophic," stated Flavia Pansieri, the U.N. deputy high commissioner for human rights.
"Many have become direct victims of the conflict, while others have been subjected to physical and sexual abuse, whose scars may remain with them throughout their lives."
Over the summer, ISIS garnered international attention both for their victories against the Iraqi army and their numerous atrocities against religious minorities, Muslims and foreigners.
In addition to displacing Northern Iraqi Christian communities and summarily executing Iraqi soldiers taken as prisoners, ISIS has also beheaded two American journalists.
ISIS holds territory in both Northern Iraq and Syria, the latter nation being torn apart by an ongoing civil war. Presently, the United States is considering escalating its response to Islamic State terror.
"Iraq is divided and suffers many difficult challenges politically, economically and socially. Peace and reconciliation is critical and dialogue within the country is of utmost importance in order to bring about a lasting resolution to this humanitarian crisis," continued the Act Alliance statement.
"We believe that the crisis in Iraq exemplifies the challenges that affect men, women, youth and children in the Middle East region, and therefore call for a human rights based comprehensive long-term approach to addressing them."
Signees for the statement include: John Nduna, general secretary for Act Alliance; Hany El-Banna OBE, chairman of the Muslim Charities Forum; the Rev. Martin Junge, general secretary of The Lutheran World Federation; Nabeel Al-Ramadhani, president of the Human Relief Foundation; and Charles Badenoch, vice-president of Advocacy and Justice for Children for World Vision International.