'Collateral Beauty' Film Writer: Will Smith Was Best Actor for Dramatic Leading Role (Interview)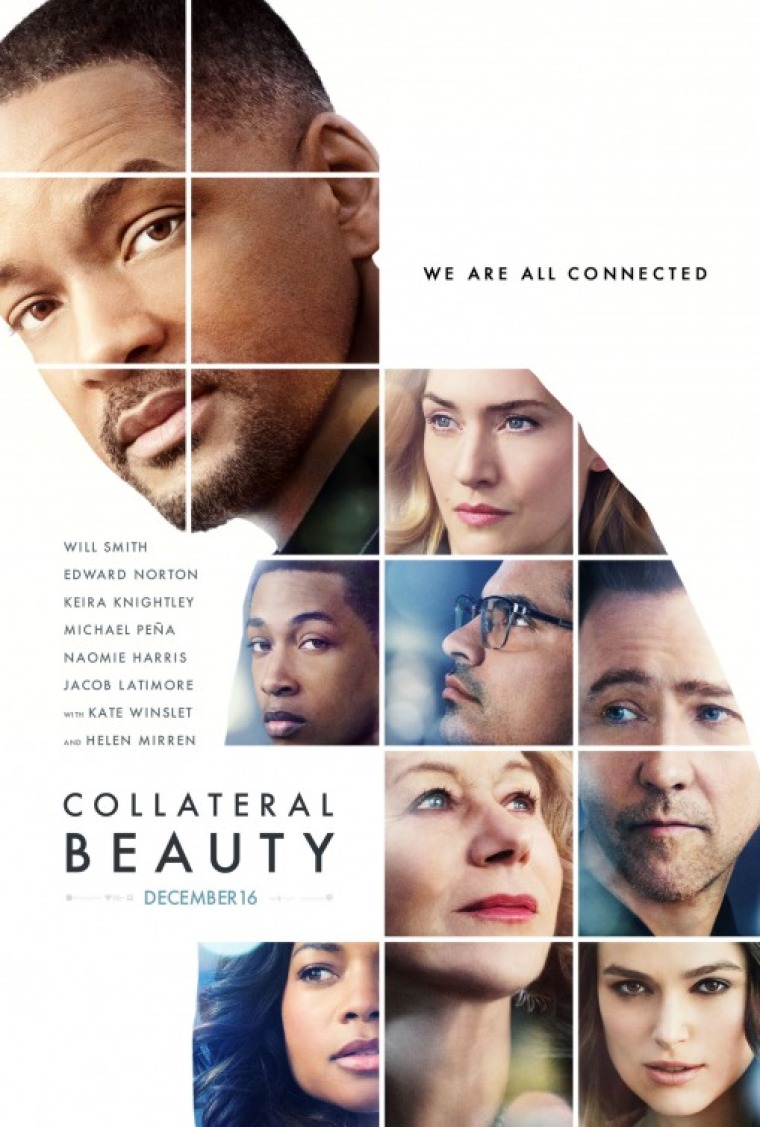 Film writer and producer Allan Loeb says no one could have done better than Will Smith in playing the lead role in the film, "Collateral Beauty."
The New York-based screenwriter is known for his distinctive, character-driven films ("The Switch" and "Just Go With It"). His work is usually grounded in authentic emotion and a deep sense of humanity which perfectly describes his latest project, "Collateral Beauty."
The movie follows a man named Howard Inlet (Will Smith) who copes with his daughter's death by writing letters to time, death and love, all of which he is at odds with.
Joining Smith in the ensemble cast is Kate Winslet, Keira Knightley, Helen Mirren, and Edward Norton.
Loeb describes "Collateral Beauty" as a passion project with a script he holds dear and values very much. Having built a successful career for himself already, the 47-year-old only took six months off to write the screenplay.
The following is an edited transcript of CP's interview with Loeb in which he discusses his inspiration for the film, the themes explored in it and why he believes Will Smith was the best choice for the leading character.
CP: "Collateral Beauty" is pegged as your personal passion project. Can you tell us more about that?
Loeb: I wrote it on my own. I didn't get paid to write it. I didn't sell it as a pitch. It was an idea I had that I really, really felt needed to be in script form before showing it to anyone in the industry because of the uniqueness of the idea, and the weirdness of the idea, to be frank. I decided to write it on my own which made it the first spec script I wrote in 11 years.
CP: What event or inspiration would you say inspired you to write this film?
Loeb: It's an idea that came to me while I was walking. I like to walk a lot and various ideas come in my mind. Many of them I discard. The good ones come back. The good ones won't leave me alone.
CP: There are powerful themes of love, time, and death in the movie, themes which connect us all. Can you briefly unpack each one of those as they are highlighted in the film?
Loeb: I think Will Smith's character says it best in his opening speech when he says, "We long for love, we wish we had more time and we're afraid of death."
CP: Will Smith did a great job in this role. Why was he the perfect fit for this character?
Loeb: Will's character, in a lot of the movie, doesn't speak. So he had to act a lot through nonverbal facial expressions and those types of things, and I don't think there's anyone who does that better than Will Smith.
CP: Grief noticeably takes a toll on the main character. And unfortunately, in real life, there isn't much offered to help people cope with loss or traumatic experiences, especially for men. In relation to the film and your personal experience, what would you suggest for those going through hard times?
Loeb: I guess I would suggest what men have trouble doing, which is allowing the full range of emotions to course through them and be OK with it.
CP: Your overall work has been described as being filled with "authentic emotion, poignant honesty, and a deep sense of humanity." What motivates you to produce such substantial content that is unfortunately rare in modern day culture?
Loeb: First of all, I'd like to know who said that about me! Second of all, I would love for them to write my tinder profile.
"Collateral Beauty" is playing in theaters nationwide. For more information, visit Collateral Beauty-Movie.com.