Va. Tech soccer player allegedly benched after refusing to kneel for BLM gets $100K settlement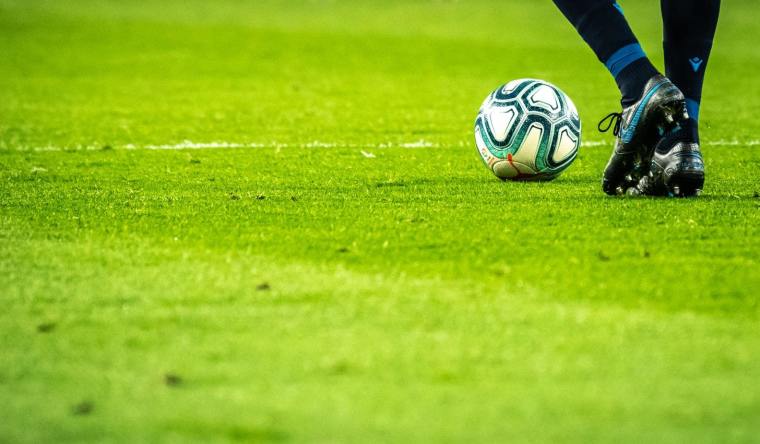 A college soccer player allegedly punished by her coach for refusing to kneel in support of the Black Lives Matter movement has won a settlement worth $100,000.
Kiersten Hening, a former soccer player with Virginia Polytechnic Institute and State University, will receive at least $100,000 as part of a recently reached settlement, according to reports.
At issue was the reported harassment she received from Virginia Tech Hokies soccer coach Charles "Chugger" Adair when she refused to kneel when a "unity statement" was read during a game against the University of Virginia in 2020.
Hening claimed that Adair verbally abused her for refusing to kneel during the statement, benched the starting player and even pressured her to leave the team as a result.
According to the court documents cited by Fox News, while Hening "supports social justice and believes that black lives matter," she "does not support BLM the organization," expressing opposition over the organization's "tactics and core tenets of its mission statement, including defunding the police."
The settlement didn't include an admission of wrongdoing from either side. 
For his part, Adair posted a statement to Twitter last week claiming victory, saying that he was "pleased that the case against me has been closed and I am free to move forward clear of any wrongdoing."
"The people I care about and whose opinions to me matter know the truth. They know my coaching decisions are based purely on getting our team in a position to win," Adair continued.
"Hening was starting in a different position and had been replaced by a player who also stood during the ACC Unity Statement. It's unfortunate, but this ordeal was about a disappointment and a disagreement about playing time."
Adam Mortara, an attorney who represented Hening, responded to the tweeted statement by noting, "Kiersten Hening was benched for her free speech and you paying a giant settlement proves it."
"If by clarity you mean you are paying my client six figures in a settlement then you're right that's pretty clear. Honestly, Coach, read the Court's opinion. You are paying. Defendants don't pay in cases that have no standing," Mortara tweeted.
In March 2021, Hening filed a complaint against Adair in the U.S. District Court for the Western District of Virginia, Roanoke Division, accusing the coach of punishing her for her political views.
"Hening's coach is a state actor," read the complaint. "Hening's refusal to kneel is protected by the First Amendment. … The Constitution gives college students like Hening 'the right to be free from [such] retaliation' for their protected expression."
"As a result of her coach's actions, Hening can no longer play the game she loves, despite having two more years of NCAA eligibility. This Court should vindicate Hening's constitutional rights and award her legal and equitable relief."
Last month, U.S. District Judge Thomas T. Cullen issued a memorandum opinion in which he denied Adair's motion for summary judgment and allowed the lawsuit to proceed to trial.
"The court concludes that there is sufficient evidence in the record supporting Hening's claim that Adair's actions, whatever his motives, adversely affected her First Amendment rights," wrote Cullen.
Cullen also rejected Adair's attempt to use qualified immunity, or the legal doctrine that says government officials are not liable for violating an individual's rights unless it was a clearly established constitutional right or statute.
Cullen wrote, "it has long been the law that state officials cannot retaliate against individuals or groups, including college students, for exercising their First Amendment rights."
The Roanoake Times reports that before the settlement, the school claimed it would present evidence showing that two other players also declined to kneel but were not met with any negative consequences. 
"Coach Adair's explanations have been consistent — Hening's play contributed to his decision for a line-up change," the university's lawyers argued in court filings cited by The Times. 
Hening contends that she had started since her freshman year, and there was no reason to explain why she spent more time on the bench after she refused to kneel.