Colo. Copycat Caught With Guns After Watching 'The Dark Knight Rises' in Maine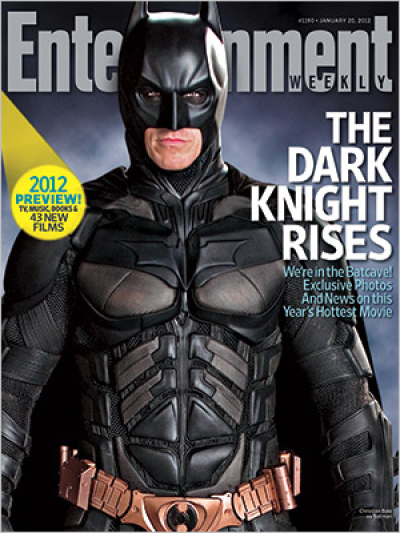 A man from Maine was apprehended by police with numerous weapons after allegedly attempting to imitate the massacre that took place in Aurora, Colo., last week.
Timothy Courtois, 49, was captured by police in York, Maine last Sunday with an AK-47 assault rifle, four handguns, several boxes of ammunition and clippings of newspaper articles about the Colorado shooting that took place during a midnight screening of "The Dark Knight Rises." Courtis told authorities that he attended the Batman movie but did not harm anyone, according to BDN Maine reports.
"He didn't speak to any intent to harm people [at the theater], but I'm sure a lot of this is going to continue to come out, " said Maine State Police Lt. Kevin Donovan on Monday.
Police apprehended Courtois after he was speeding in York on Sunday morning at 112 mph on a Maine Turnpike. The police were called by other drivers on the road before they finally stopped the 49-year-old.
After Courtois told police that he attended the Batman movie with firearms, then returned to his home in Biddeford, Maine. There, BDN.com reports that machine guns, rifles, handguns and thousands of rounds of ammunition were found.
The Maine man appeared in Springvale District Court on charges of carrying a concealed weapon and speeding. His bail has been set at $50,000 cash or $150,000 in real estate.
Courtois is due back in court on Aug 23.
In light of the recent gunmen watching "The Dark Knight Rises" before committing crimes, Cinemagic movie theaters in the Maine and New Hampshire areas released a statement to ensure their patrons that steps are being taken to be sure of their safety.
"The safety of our patrons is, and always has been, of paramount importance to Cinemagic," the company said in a statement after the Colorado shootings. "As it has in the past, Cinemagic will continue to take all reasonable steps to provide a safe and wholesome environment for our valued moviegoers."
Shooting Suspect Identified: James Holmes of Aurora Colorado
Dozens Dead, Injured in Colo. Theater Shooting