Colo. Megachurch Sees 'Phenomenal' Growth in Its Hispanic Congregation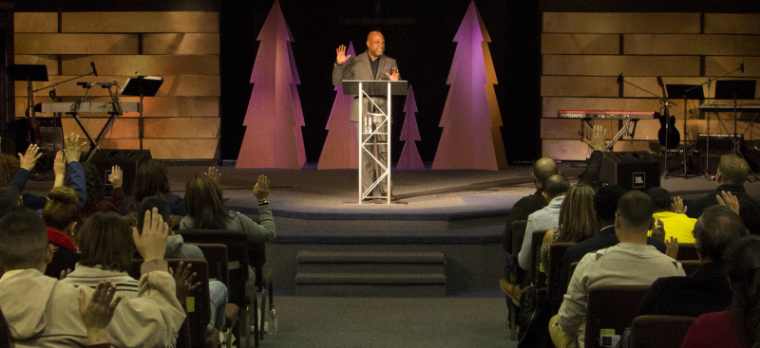 A Colorado megachurch's Hispanic congregation is seeing immense growth, so much so that they will be adding another Sunday service for them to meet.
New Life Church of Colorado Springs' Nueva Vida congregation will begin to offer an additional worship service starting this coming Sunday.
Brady Boyd, senior pastor of New Life Church, told The Christian Post that having to add a second service was "really phenomenal" and testified to the "obviously great leadership" for the Spanish-speaking congregation.
"Tons of new people flooding into the church right now," noted Boyd, who explained that in addition to Latinos, "English-speaking people are showing up there, which is a new phenomenon for them."
In addition to crediting the Nueva Vida leadership, Boyd also told CP that he felt a contributing factor to the congregation's increasing size was a "spiritual hunger" developing within the Hispanic community, especially in light of uncertainty of current political developments. Illegal immigrants are currently fearing deportation following President Donald Trump's directives to strengthen immigration enforcement guidelines.
"Nueva Vida is about 30 percent documented, legal citizens and about 60 to 70 percent [who are] in some kind of process, they may be here without a green card, they may be in the process, so they're undocumented," explained Boyd.
"I think a lot of the anxiety and a lot of the uncertainty is adding to their spiritual hunger right now and we're honored that we're able to minister to them and to pastor them and they're flooding into the church."
Pastored by Dominican Republic native Jeremías Tamarez and his wife Ana, Nueva Vida boasts of having 25 different nationalities represented among its worshipers. 
When noting the success of Nueva Vida, Boyd explained to CP that he believed his was not the only church making advances regarding multiethnic cooperation, not that "there's a lot of good things happening in our country that probably most people don't know about."
"Almost every community that I go to I uncover a lot of intentional dialogue and purposeful planning and pure hearts when it comes to racial and multiethnic congregations," said Boyd.
"We tend to believe that nothing is going on and that's not true. In fact, I don't know of a pastor that's not serious about this."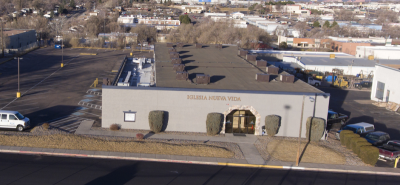 To succeed, Boyd believed that such efforts at multiethnic cooperation and racial reconciliation had to be "super-intentional," "a priority," and had "to be discussed regularly."
In light of current political controversies over immigration and refugees, Boyd told CP that he felt there was a transformation in the dialogue, with it going from "black-white" to "black-white-immigrant."
"We have a large vocal group of people who are concerned about the politics of all of this. And so, a lot of pastors are caught in the tension of wanting to do what's best for the marginalized in their city, but it puts them at odds politically sometimes with a large group of their congregation," said Boyd, who has stressed the need to welcome immigrants and refugees to America in the recent past.
"I know that's true for me. And so, pastors have to make a choice ... which group are you going to pay attention to, and for us, we decided we were going to pay attention to the marginalized and try to be informative and kind with those who disagree with us politically."