Puerto Rican Baptist Groups Boycott Franklin Graham Over Support for Trump's Executive Orders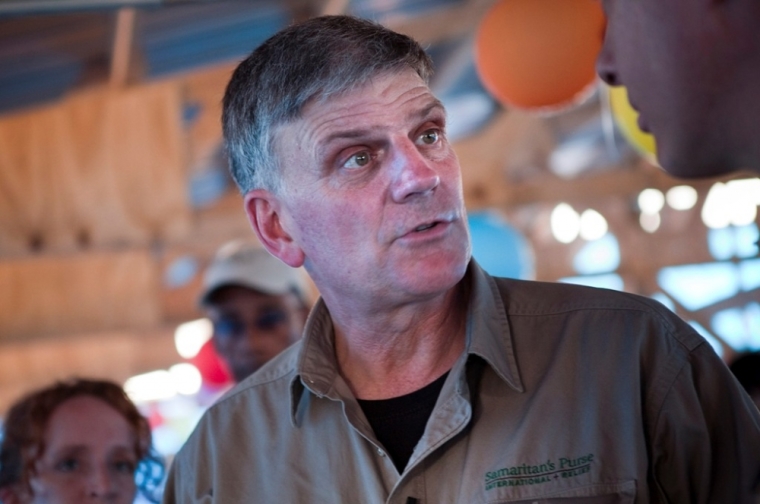 Some Baptists groups in Puerto Rico have said they will no longer support Franklin Graham's evangelistic rally in San Juan this weekend because he supports President Donald Trump's policies, claiming they are "contrary to the values of the Kingdom."
In a Feb. 4 statement, written in Spanish by Baptist Churches of Puerto Rico Executive Minister Roberto Dieppa-Báez and President Margarita Ramirez, the groups said they "cannot agree with the expressions of Trump as they attack the life of our neighbor and Jesus has always called us to love even enemies and to be our brother's keeper."
While Graham never made an official endorsement of Trump during the presidential campaign, he frequently took to his Facebook page to urge Christians to support the nominee who would appoint constitutionalist Supreme Court judges and has been a vocal backer of the president's actions since taking office, including his executive order halting the United States' entire refugee resettlement program for 120 days. 
Writing on his Facebook page Wednesday, the evangelist and president of Samaritan's Purse noted his trip to the island was "to warn people that God uses extreme vetting."
"I want the people of Puerto Rico to know that God loves them and that there is only one way to enter the gates of Heaven — and that is through faith in Jesus Christ, and Him alone. Good works can't get you into Heaven. Religion can't either — being a Baptist, a Catholic, or a Methodist, can't save you. Jesus said, "I am the way, the truth, and the life. No one comes to the Father except through Me," Graham said.
"My purpose for going is to help Puerto Ricans 'immigrate' from Earth to Heaven one day.
I want Puerto Ricans, by the thousands — and people everywhere — to have their immigration status in Heaven stamped and sealed with the blood of Jesus Christ for all eternity," he added.
The event is scheduled to take place Friday through Sunday at the same stadium where Graham's father, the Rev. Billy Graham, preached to 175,000 people in 1995 during the San Juan Global Mission.
As The Christian Post reported on Jan. 31, in defense of Trump's travel restrictions Franklin Graham argued that it did not go far enough, and that the U.S. should consider the belief systems of new immigrants before admitting them.
"We have to be sure that the philosophies of those entering our country are compatible with our Constitution. If a person does not agree with our principles of freedom, democracy, and liberty, which we cherish, they should not be allowed to come. Without question, Sharia law is not compatible," Graham said.