Planned Parenthood Shooting Suspect Told Police, 'No More Baby Parts'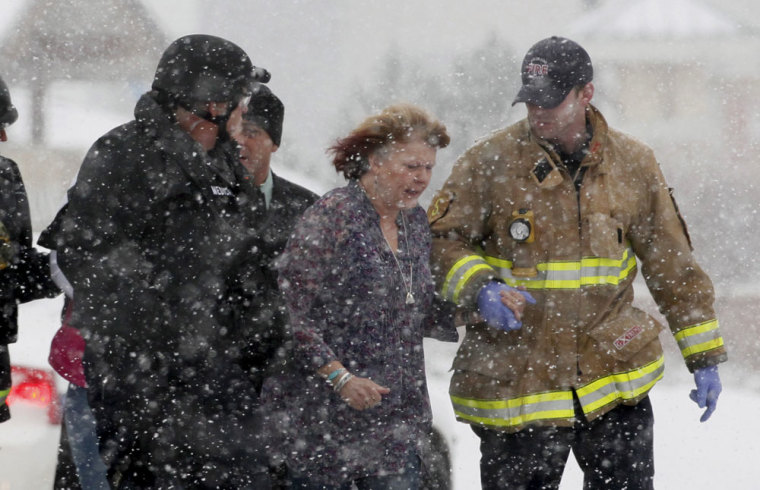 The suspect, Robert Lewis Dear, who allegedly killed two civilians and a police officer with an assault-style rifle at a Colorado Springs Planned Parenthood clinic Friday, told police, "No more baby parts," and talked about politics, but police say they are still not conclusive about his motive, according to reports.
Dear, 57, who is being held without bail in a Colorado Springs jail, made several statements to police during interrogation.
In one of the statements, the suspect said "no more baby parts," referring to Planned Parenthood, which was recently accused, in a series of undercover videos, of illegally selling body parts from fetuses for profit, according to NBC News, which spoke to two anonymous law enforcement officials.
However, Dear said several things, including about President Barack Obama, to law enforcement, and, therefore, it cannot be determined right now whether the "baby parts" remark conclusively suggests the motive, officials said.
Authorities have not officially commented on a possible motive, but Colorado Springs Mayor John Suthers said Saturday people can make "inferences from where it took place," according to Denver Post.
Vicki Cowart, president of Planned Parenthood of the Rocky Mountains, has claimed the suspect "was motivated by opposition to safe and legal abortion."
Meanwhile, more details about the suspect have emerged.
According to public records, Dear, a native of North Carolina, apparently lived in Colorado for about a year, CNN reported. Last year, he purchased real estate in the rural community of Hartsel, about 65 miles west of the clinic, for $6,000.
Zigmond Post, a neighbor, was quoted as saying that he had only few interactions with Dear, and one of them was when the suspect brought him some anti-Obama pamphlets. "That's about all I've run into him," he said.
Records show that Dear was arrested and charged with two counts of animal cruelty while living in South Carolina, but was found not guilty in a trial in 2003. In 2002, he was charged with being a peeping tom, but the charges were dismissed.
In 1997, the suspect's wife accused him of domestic assault, but charges were not pressed.
Dear is scheduled to appear before Chief Judge Gilbert Martinez on Monday.
U.S. Attorney General Loretta E. Lynch Saturday condemned the attack.
"This unconscionable attack was not only a crime against the Colorado Springs community, but a crime against women receiving healthcare services at Planned Parenthood, law enforcement seeking to protect and serve, and other innocent people," Lynch said.
Lt. Catherine Buckley of the Colorado Springs Police Department told reporters Friday that the suspect surrendered about six hours after he fired first shots. He had brought "items" with him, some of which he left some outside and officers had to determine if they were not "any kind of devices."
"I heard a bullet go right by the door and hit something," a witness told CNN. "And I ran back to my desk and grabbed a bunch of keys and fumbled at the door trying to find one to lock it. ... As I was doing that I was seeing the police commotion outside, police running everywhere, ducking behind cars with guns."