Columbine's Rachel Scott Reminds Us: Don't Be Ashamed of the Gospel of Jesus Christ

Violence in our nation's high schools has become way too common. Many teenagers have channeled their anger and pain into destructive decisions because they feel like their lives don't matter. And if your life doesn't matter, then other lives don't matter. This causes disastrous results.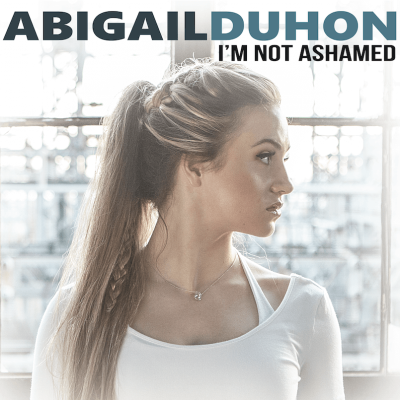 Which is why the upcoming release of I'm Not Ashamed, based on Rachel Scott's life and death at Columbine High School as the first victim of the 1999 shooting rampage, can speak to the issue of what can we (students who are on the front lines) do? How can one person's decision to not give in to anger, fear, and resentment impact an entire school, and millions more after her death?
Rachel's Challenge rose from the ashes of death at Columbine. This student led intervention program has impacted 22 million kids since that tragic day in Colorado, created to address the needs in our high schools to make each kid feel important and valued. That their life DOES matter.
As a 16 year old in high school, I see the bullying, the hate, the things that lead the already powerless, the forgotten, or the anonymous kid to take paths leading to violence. You see, I, too, have been ridiculed, bullied, and dissed. But not for my gender preference, my color, or my look.
It's for my faith. For my Christian faith.
A faith that enables me to stand for something I believe in because it's so real to me and millions of other teens. A faith that has changed my life to love those who mistreat me, as Jesus said, and to reach out to the socially unacceptable kids, and empower the broken.
When I first knew about Rachel's story and how much of an impact her life had made, it touched me so deeply and made me realize how short life is. But it's what we do with our lives that really matters.
God has given us the free gift of an everlasting, abundant love and joy that can overflow into the lives of others if we just fully receive it. It's about loving the unlovable and those who need Jesus more than we know.
And so, I, as a Christian teen, want to sound the alarm. Please, please remember that we may turn the other cheek, but it still hurts to be bullied, rejected, and judged. But how can I compare that to the price that Christ made when he became a sacrifice for not only me, but for those that don't deserve it.
Let's decide to stand up for who we are and what we believe in. People need to see the Jesus in us and know how loved they are. Everyone wants to feel accepted, important, and loved. Faith in Christ leads to hope and peace in the human heart. We could use so much more of that on our high school campuses today.
Love those who hurt you, show compassion to those who need their heavenly father, and don't be ashamed of the gospel of Christ!
We can change this world one person at a time. What will you do with the life God has given you?
Abigail Duhon is Christian singer and actress. "I'm Not Ashamed," released Sept. 2, is the title song for the upcoming film of the same name, based upon the true story of Columbine High School student Rachel Joy Scott. You can watch the
official music video here
. Get the song
on iTunes here
.