Comedian Steve Harvey Who Was Once Homeless Says There Are Blessings in Adversity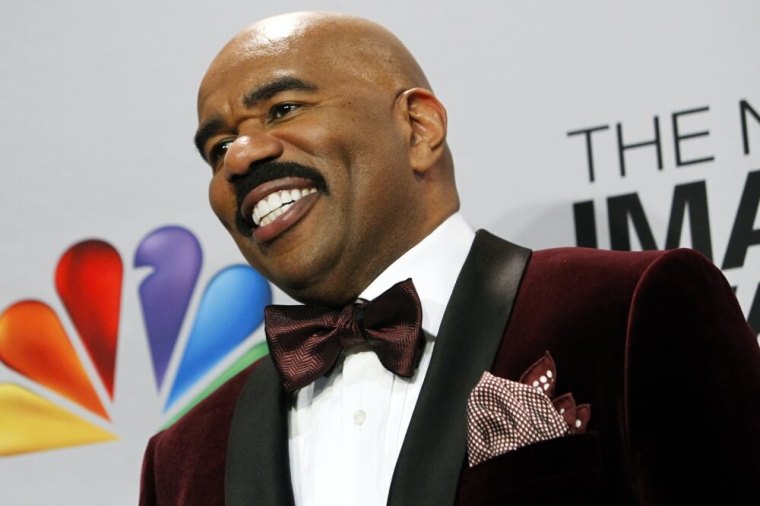 Steve Harvey was once homeless, living out of his car and showering in gas stations, the comedian revealed during his commencement speech at Alabama State University earlier this month.
The 59-year-old TV host told students: "I've lost it all twice and had to start over. I had to struggle through two marriages before finding this one [Marjorie Harvey whom he married in 2007]. … I didn't have nothing," an emotional Harvey told graduates earlier this month, according to the Montgomery Advertiser.
"In every single moment of adversity in your life, two things are going to happen: There's going to be a lesson and there's going to be a blessing. If you let the adversity crumble you, you will lay there and wallow in the failure, but life is 10 percent what happened and 90 percent what you're going to do about it."
The comedian, author, and actor has been vocal about his Christian faith in the past. During his last stand up comedy show in 2012, an emotional Harvey glorified God for his platform.
"Somebody tweeted me and said, 'Your career is what [you're] paid for, your calling is what you're made for.' God has positioned me just this way to be just like I am, to say what I say, how I say it," Harvey said in his final stand-up comedy show at the MGM Grand in Las Vegas. "I'm just a living witness that you can be an imperfect soldier and still be in the army fighting for God Almighty. Don't you think you got to be perfect, 'cause I ain't."
As an entertainer, Harvey knows the influence of celebrity and has made it a point to use his platform responsibly. For that reason, sharing his testimony with young men is important to him.
" ... This is one of the most important works I do. I think God put me in the position to do all of those other things to do this," Harvey told The Dallas Weekly in 2013. "I have taken the fame He bestowed upon me and I use it in a way that would be beneficial to some young men who otherwise may not get opportunities to sit with some positive men who can show them what manhood is really about."
Harvey believes God provided him with the gifts he has presented to the world, and refuses to compromise them by getting drunk or high. Instead, he focuses on prayer and his faith.
"God gives you a gift. He don't need your help to enhance it," he previously said in a YouTube video on his channel. "He needs your attention, your faith, your prayer to enhance your gift."