Common Core Renews Our Commitment to Public Schooling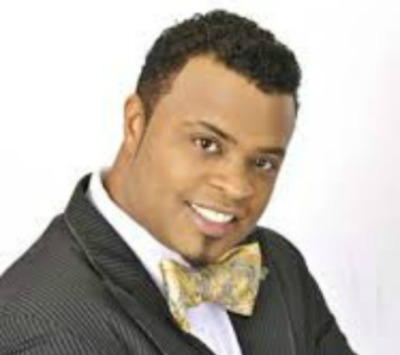 Nearly sixty years ago, Martin Luther King, Jr. wrote in the pages of the Morehouse College student newspaper, "Intelligence plus character – that is the goal of true education." A young man at the time, King's words captured the purpose of a quality education: to develop understanding and strength of moral fiber, which together empowers young people toward unstoppable success.
It is true that over the past several decades, reform efforts have made significant strides in addressing academic inequality; graduation rates among minority and low-income students have steadily increased over the past 30 years. More and more women have important opportunity for education.
Yet, with this success overall, we too often lose sight of the full scope of King's description. Common Core State Standards can help. Too many young African American men are victims of high truancy rates and too many are dropping out of high school, altogether. Many of them who do graduate and enroll into college are not finishing their college education. If we are to help them to succeed, we must intervene with solutions that work.
It is time we once again make rigorous academic expectations the touchstone of public education. That's why I am such a strong supporter of Common Core State Standards. The Common Core sets high, clear learning goals at each grade level to create a path of college and career preparedness. They set rigorous benchmarks for all public school students and give full control of how to achieve those to local teachers and school boards. Students achieve to the expectations we hold them to. We must hold the standards high and both challenge and inspire them to meet them.
There is no denying that education is a key component to success. Research shows that high school dropouts and those who do not complete their advanced training have a lower chance of success than those who do. Yet, trust in our public schools has steadily fallen. In 2012, a new low of only 29 percent of Americans expressed confidence in our public schools – down from nearly 60 percent in the early 1970s.
There was a time when earning a high school diploma meant that a young person was capable of stepping into a competitive environment, whether it be college or a career. However, today that guarantee has progressively eroded. Nearly 40 percent of college-bound graduates require some level of remediation before they can begin earning credit-bearing coursework. Among African American and Hispanic students, that rate is even higher at community colleges.
All to often, we accept the notion that for public school students good enough is good enough – just try to pass them through. Sadly, such mentality has pervaded the family life as well, and it is especially prevalent among African American youth. But that approach sets our young people up for failure.
A Gallup poll this month found young black men suffer a "well-being deficit," including higher unemployment, less access to healthcare and higher incarceration rates. To borrow words from Mary McLeod Bethune, "Knowledge is the prime need of the hour."
We cannot afford to allow our education standards to wane. While lowering the bar may give schools an easy out to tout performance criteria, it is immoral and does not serve justice to our children. Also, it cheats their future, creates undue burdens on parents, and shortchanges the future of the country. Quality education has sacred worth to unveil the immutable value of every young person regardless of race, religion, and social status. All children have the capacity to achieve great things; expecting and holding them to anything less stifles their God-given talents.
Over the past year the debate over Common Core Standards has intensified. Unfortunately, the discussion largely fanned politicization – and has been fanned by politicization – ignoring almost entirely the merits of strong, measurable education standards. Instead of having an honest conversation, many opponents have reverted to spreading myths. One recent poll found nearly eight in ten individuals who thought they knew a great deal about Common Core could not correctly answer basic questions about the standards.
I encourage parents to read the Common Core Standards for themselves. The content is not sinister; it is straightforward and aligned with what any mother or father would want for their children.
Proverbs 22:6 teaches, "Train up a child in the way he should go, and when s/he is old s/he will not depart from it." The Church has an opportunity and a divine obligation to advance sacred virtues, one of which is to make quality education available to all young people. As believers, let's answer that calling.