'Confessions of a Prodigal Son' Writer Says 'We Are All Prodigals,' Modern Retelling of Story Aimed at Millennials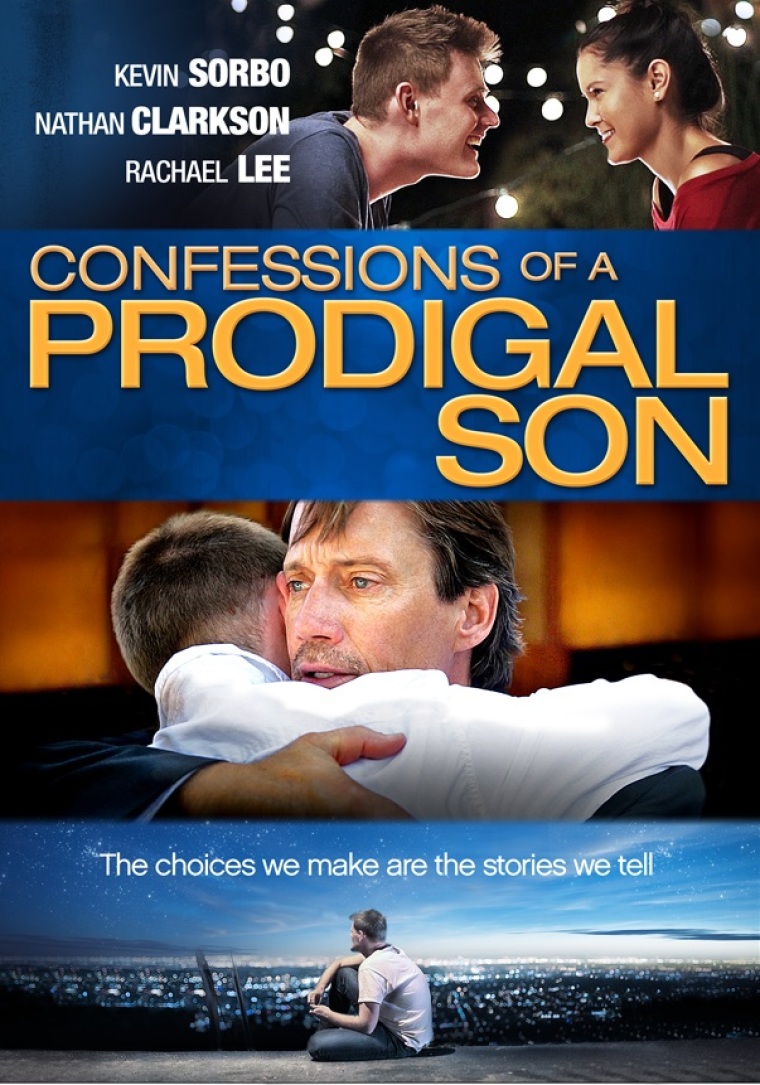 A new Bible-based film "Confessions of a Prodigal Son" is headed to theaters next month with an important message for Christians: we are all prodigals.
Nathan Clarkson, who wrote, produced and stars in the modern retelling of the Bible's "The Parable of the Lost Son," explained that he hopes that "Confessions of a Prodigal Son" reminds Christians that, not only have we all had some experience with "wasteful" and "extravagant" behavior as the word prodigal describes, but that we should be encouraged by Jesus to show grace and kindness toward prodigals.
"I consider everyone a prodigal," the actor told CP. "There is kind of a mentality that a prodigal son likes sex drugs and rock and roll, but we are all prodigals. This movie depicts one kind of prodigal but almost anyone can find something in this story because we have all looked for fulfillment in things that aren't ultimately what we are meant for and what we are meant to fill up with."
"Confessions of a Prodigal Son" follows Sean, portrayed by Clarkson, who leaves his parents' house and uses part of his college fund to begin exploring life outside of rules and expectations. The son of a pastor with sudden independence, Sean finds himself surrounded by alcohol and meaningless relationships when he begins questioning his new lifestyle. Also starring Kevin Sorbo, "Confessions" follows Sean's journey through pain and longing to the realization that every decision can change what kind of story his life will tell.
Furthermore, the film was inspired by his very own generation. The 25-year-old actor observed countless others who were in search for a meaningful life when he was inspired to recreate the story of the prodigal son.
"I had moved out to Los Angeles four years before and was working as an actor, and I noticed that L.A. seemed to be a place where people come from around the world to find fulfillment, love, or purpose," Clarkson told The Christian Post. "I went back and read the prodigal son story in the Bible, and it seemed to me that the son did the same thing. I found I was living in a city of prodigals - a generation of prodigals, really. They were all looking for hope and joy and fulfillment, but looking in all the wrong places and in the wrong ways, and I was among them. I wanted to tell this story that I felt was necessary and relevant but in a new way that they might be able to hear and relate to."
It was Clarkson's Christian faith and his study of Luke 15 - also known as the Lost Son - that compelled the actor to expand beyond acting to scriptwriting as well as producing "Confessions of a Prodigal Son."
"I have been lost out there looking for things to fill myself up with in the wrong places, and I reaped the consequences," Clarkson admitted. "In a way, I want to reach people like me who have experiences like that. I want to reach prodigals - people looking for something they haven't found yet. I want to reach my generation ultimately."
"Confessions of a Prodigal Son" will debut in select cities across the U.S. before a wide DVD release on March 24. For more information, visit the film's website here. Watch the trailer for "Confessions" here.