Conservative Conference Misses Hispanics ... Again
We Want Education Equality for Minorities and the Poor, Not Empty Promises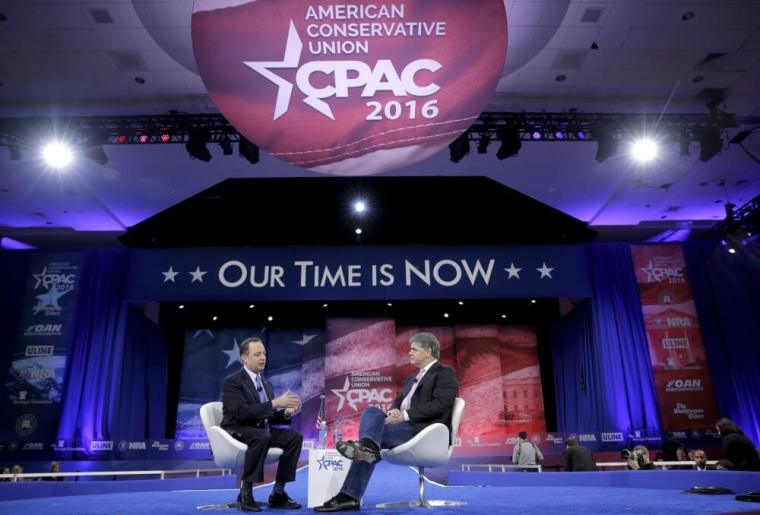 CPAC is once again missing the mark by chasing issues they believe matter to Hispanics while avoiding our number one concern: Education Equality.
As the Conservative Political Action Conference convened in Washington DC this week, their agenda included issues vital to our nation, including religious liberty, life and immigration. These topics matter deeply to the 54 million American citizens of Hispanic heritage. Yet if there were a Latino speaker on the docket, he or she would tell you that one vital national issue is grievously missing from the CPAC agenda: education equality.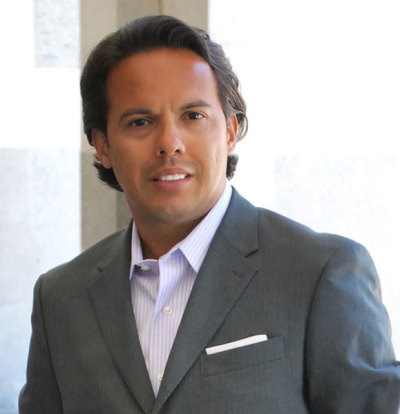 On practically every level, U.S. schools are failing Hispanic students. Despite being the largest minority group — Hispanics comprise 17 percent of the U.S. population — schools seem woefully unprepared to educate our kids.
According to the National Center for Education Statistics, from 1990 to 2013, the high school dropout rate for Hispanics dropped from 32 percent to 12 percent. That 12 percent can certainly be viewed as progress, but when compared to white students – a decline from 9 percent to 5 percent — and black students — a decline from 13 percent to 7 percent — we sadly lag behind.
Our nation's 8 million Hispanic Evangelicals, including the 40,000 churches that comprise the NHCLC, are deeply committed to both faith and education. Education consistently outranks other issues for Latinos, including healthcare and immigration. And just as our faith is expressed in the shape of a cross, our shared mission is both vertical and horizontal.
Vertically, we stand connected to God and His kingdom. Horizontally, to our left and to our right, we stand connected to family, culture, society and community. We care deeply about issues that lie along both these planes, including the education of our children.
As a former public school student and educator, I am aware that Hispanic students face more than one obstacle in the pursuit of a quality education. Yet the wild variation in academic standards between schools and zip codes is one that we can address. As a high school student I definitely felt the sting of low expectations for students of color, such as myself. Later, as a high school teacher, I watched minority students continually rise to the challenge as I held every class to equally high standards.
Schools must be held accountable for the quality of education they provide, and high academic standards which can be compared across states are a key step toward educational equity. High academic benchmarks are the path to a high-quality education; individual district and school curricula are the steps on that path. And the end of the journey is a bright future for all students, where a high school diploma means as much in Ohio as it does in Iowa, Alabama or New Hampshire.
As Christians, we are called to honor the imago dei in every person, enabling each to fulfill the potential God has given them. Many young Hispanics dream about being leaders in their communities and in their country. But for too many, the goal of graduating from high school or even college is a step too far. This is unacceptable.
All of us — faith leaders, parents, educators and politicians — must do a better job of educating Hispanics and helping develop their potential. Anything less is failure, and we're failing too many of our children already.
If we are to ensure a quality education for all students, we must have more than campaign promises from politicians eager to assume higher office.
To the candidates and grassroots leaders attending CPAC, I speak to you directly: tell us how you will ensure education equality is more than a dream. Make clear what you will do to ensure Hispanic students are held to rigorous academic expectations. Tell us exactly how you will help us bring justice to our classrooms.
And to Donald Trump, who opposes non-federalized higher education standards, I ask: Are you against educational equality? Are you opposed to minority children in the inner-city learning what children in the suburbs learn? How is it possible to make America great again if our educational system continues to fail in equipping our children to thrive?
This is an area where the Hispanic Evangelicals and conservatives can find common ground. Instead of debating our differences, we can stand together to raise the standards in education for all students. More rigorous educational guidelines were adopted in more than 40 states six years ago, which promised real progress for Hispanic students. One in five kindergarten students today is Hispanic, and we can all agree that more rigorous academic standards will pave the way for their success.
What I have found disappointing is hearing respected leaders reverse themselves because a political poll tells them to do so. We cannot expect to remain the world's only superpower leading from behind polls. Strong, compassionate leaders understand that it is the right decisions, not the ones made on the altar of political expediency that will benefit our country for the future.
Hispanic families are seeking a better future for their children, a better educational opportunity and a president who will understand that America's largest minority group believes in the greatness of this country. More than 27 million Hispanics are eligible to vote in November's general election — that's a 40 percent increase over 2008, according to Pew Research Center. Imagine the mandate a candidate with robust Hispanic support would have upon taking office.
As Americans, we want a strong future for our country. As Hispanics, we want strong futures for our children. For us to have both, we must close the achievement gap in our schools.
Our churches play a vital role in our lives, and, as the leader of more than 100 million Hispanic evangelicals worshipping in 40,000 churches in the United States, I understand the power of the pulpit. I ask conservatives and Republican candidates to embrace the critical need for higher academic standards so that our students improve their math and reading skills. Join us in our fight for better, more educated future, and we will join you in helping our country succeed.
Rev. Samuel Rodriguez is president of the National Hispanic Christian Leadership Conference/CONEL, the world's largest Hispanic Christian organization.