Conservative Students More Afraid to Speak Up on Campus Than Liberals, Study Finds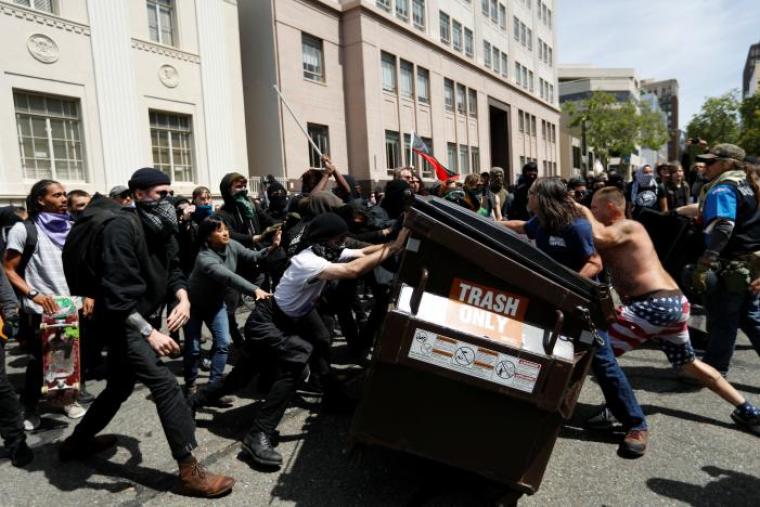 Conservative students are more fearful about speaking up on college campuses than their liberal peers, according to a recently released study.
Heterodox Academy, a group that identifies itself as being dedicated to advancing "viewpoint diversity" in higher education, released an analysis on Wednesday showing that conservative and moderate students were more reluctant to speak on politics than liberals.
"Moderates and Conservatives reported greater reluctance to discuss racial, political, and gender issues compared to liberals. They also reported greater concern about each consequence compared to liberals," noted Heterodox Academy.
"When comparing Conservatives to Liberals, all of these differences were statistically significant. This pattern of results tended to hold when comparing Moderates to Liberals, although there were some comparisons where the differences did not attain statistical significance."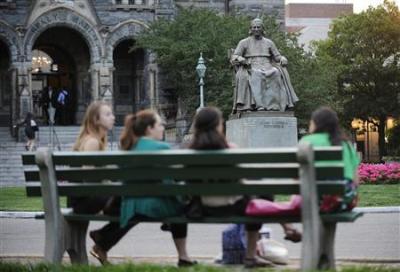 Conservatives were also found to be more concerned that speaking up on political issues would lead to a lower class grade or other students finding their views offensive.
Heterodox Academy noted that when it came to speaking up, the "largest group differences were found on politics" and that on fears of speaking up, "moderates tended to score closer to conservatives than to liberals."
For data, Heterodox Academy created the Fearless Speech Index, which examined the extent to which a student felt comfortable offering an opinion in a class setting with 20-30 students.
The sample was drawn from 483 respondents who stated that they were currently enrolled at a university or college. Of that sample who gave their political orientation, 169 identified as liberal, 82 identified as conservative, and the remainder chose either "middle-of-the-road" (57) or libertarian (76).
Earlier this year, Heterodox Academy released a report finding that liberals were twice as likely to censor college speakers they disagreed with as conservatives, as seen through data drawn from the past 16 years.
Of the 333 disinvitation attempts documented by Heterodox Academy in their February report, 200 (60.06 percent) of them were from leftwing activists, 102 (30.63 percent) from right-wing activists, and 31 (9.31 percent) were labeled "Not applicable."
"These analyses revealed that speaker disinvitation attempts from 2000 to 2016 came primarily from the left of the speaker and occurred most often for controversies over racial issues, views on sexual orientation, and views on Islam," explained Heterodox Academy in February.
"Furthermore, at private secular institutions, disinvitation attempts came primarily from the left of the speaker (66.98%) rather than from the right of the speaker (26.42%)."
Heterodox Academy's recent report on conservatives and moderates being more fearful of speaking up in class than liberals comes not long after Pew Research Center released a study noting that Republicans have largely negative views of colleges.
Earlier this month, Pew released findings noting that 58 percent of Republican and Republican-leaning respondents believed that colleges and universities had a negative impact on society, versus 19 percent of Democrats and Democrat-leaning respondents who believed the same.
"The survey finds that Republicans' attitudes about the effect of colleges and universities have changed dramatically over a relatively short period of time," noted Pew.
"Among Republicans, there is an ideological gap in views of the impact of colleges and universities and other institutions: Nearly two-thirds of conservative Republicans (65%) say colleges are having a negative impact, compared with just 43% of moderate and liberal Republicans."