Conservatives Should Join President Trump's Call to Combat Human Trafficking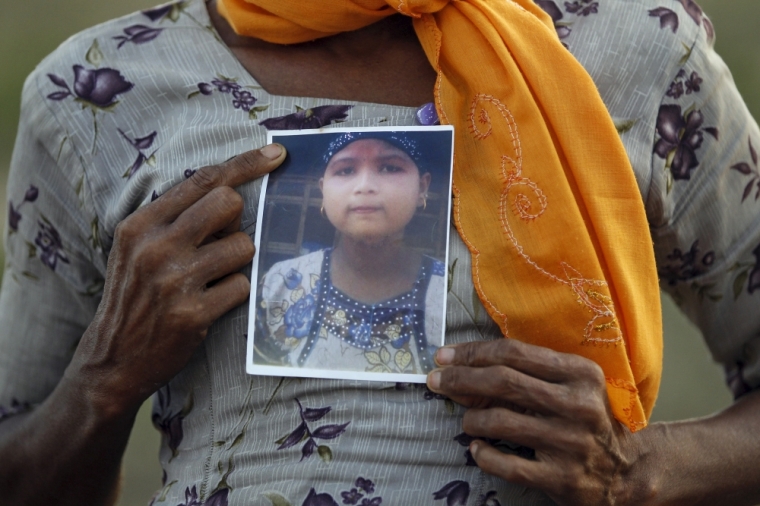 The underreported crime of human trafficking for sex and forced labor in the United States is not widely discussed or understood by the American public or by elected officials. Federal and state resources dedicated to fighting the problem are scarce, and political leaders have thus far devoted little time, effort or resources to the issue, leaving law enforcement to do its best in combating this growing epidemic.
This dynamic of political inaction changed dramatically last week, as President Donald Trump convened a meeting of law enforcement and non-profit organizations, including the Faith & Freedom Coalition, that are working to combat trafficking. First daughter Ivanka Trump is leading the White House effort to bring awareness to the issue of human trafficking and the President announced that Attorney General Sessions and the Department of Justice will be tasked with identifying and prosecuting human trafficking cases, and assisting victims of trafficking.
One such case occurred last January in the small town of Morrow, Georgia. The Clayton County Sheriff's Office discovered an underage girl being forced to perform sex acts in a dingy hotel room. She had been held captive by four people, including her own family members and another underage girl. The group starved her and forced her to have sex with men while a one-year-old baby was in the room. When found, she was malnourished and had no cell phone, no money, and no identification.
This story is only one of over 5,748 human trafficking cases reported in the United States in 2016 — and many believe this is only a fraction of the actual occurrences. The statistics are sobering and frightening. The fact that human slavery still exists in America should give all of us pause.
The time is now for conservatives to join President Trump and end human trafficking, both in the United States and internationally. As conservatives, we value individual freedom and the dignity of human life, both of which run counter to the culture that breeds human bondage and suffering. Human trafficking is a form of modern slavery — a multi-billion-dollar criminal enterprise that denies freedom to millions around the world. As the case in rural Georgia proves, this is not a problem just for major metropolitan areas and foreign nations. Chances are it's happening somewhere nearby.
Thankfully, President Trump, alongside such leaders as Senate Foreign Relations Committee Chairman Senator Bob Corker, has taken the initiative to fight trafficking. Senator Corker successfully included the "End Modern Slavery Initiative" within the National Defense Authorization Act of 2017 (NDAA), which overwhelmingly passed in the Senate on December 8, 2016. The legislation authorizes funding for a non-profit, grant-making foundation to "create a coordinated effort to implement best practices to eliminate modern slavery and human trafficking." It allows this organization to seek to raise over one billion dollars, with more than 80 percent coming from the private sector and foreign governments.
As with many other issues concerning human suffering and the sanctity of human life, conservatives, people of faith and our elected leaders must shine a light on this problem. We must speak for the voiceless and raise awareness of those caught within this horrible cycle of violence, bondage and exploitation.
Tim Head is executive director of the Faith & Freedom Coalition.