Coptic Christians Migrating to Libya to Find Work Face Severe Torture: We Know We'll Likely Die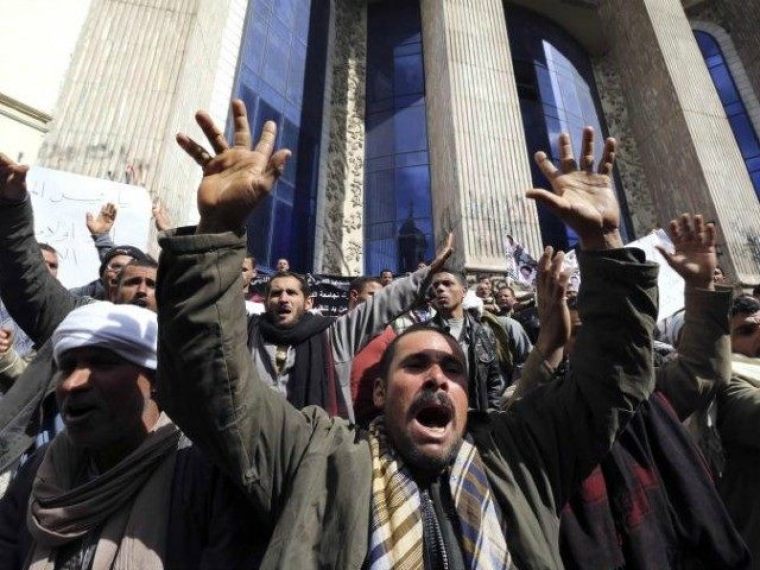 Numerous Coptic Christians from Egypt cross over to Libya in search of work despite knowing that they will face severe persecution, including death.
"We know it is more likely we will die than live in Libya but we don't have a choice," said one Coptic Christian, according to a report.
"More and more people are going to Libya because of the economic crisis here," the Coptic Christian, identified only as Shenouda and who is now back in his village near the town of Samalout, about 150 miles south of Cairo, told The Sunday Times, which spoke to Christians in Egypt who were able to return from Libya alive.
"You can't get work, you can't make money in Egypt. We are aware of the dangers, particularly as Christians," he added.
To go to Libya, Egyptians have to pay smugglers nearly $400, and it takes a fortnight to reach their destination. Many of such migrants are from Minya, which has one of the highest concentration of Coptic Christians in Egypt.
In July, at least 22 Egyptian migrants were found dead in the Libyan wilderness. According to the Libyan Red Crescent, they died from heat and starvation.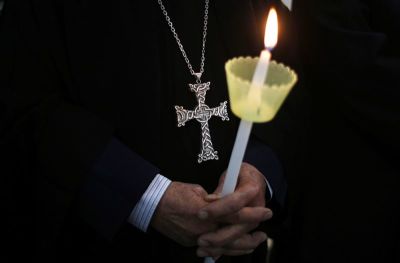 While some of them don't make it to Libya due to the extreme risk the journey involves, some die due to starvation and climatic conditions in Libya, and others are persecuted by Islamists or hardline Muslim officials in that country.
Most Coptic Christians have a sign of a small black cross tattooed on their fingers, which makes it easier for Islamists and others to identify them.
"It's 100 percent dangerous to be Christian in Libya," another Christian man, identified as Peter, was quoted as saying. He was recently repatriated from Libya after being kidnapped and held for 18 days by Islamist militiamen in Benghazi. He was released after his relatives paid a ransom.
Shenouda was held, along with other Egyptian Christians, for two weeks in a prison at Tripoli's main airport. He was flogged twice a day by his Islamic guards.
Two years ago, 21 Coptic Christians were beheaded by the Islamic State terror group, also known as IS, ISIS, ISIL or Daesh, in Libya. The video of the beheading of the 21 Copts in February 2015 was titled "A Message Signed With Blood to the Nation of the Cross."
Despite the horrific actions of the jihadists, the minority Coptic community in Egypt has been emboldened by the example the 21 men set in the video in their refusal to deny Christ.
As International Christian Concern reported at the two-year anniversary of the beheadings in February, relatives of the men, who were kidnapped in separate incidents in Libya throughout December 2014 and January 2015, have been honoring the memories of their loved ones.
One widow said at the time that her husband "kept the faith, and was martyred in the name of Christ. His faith was very strong. I'm proud of him. He has lifted our heads up and honored us and all the Christians."
Libya's defense minister said in March that IS and al-Qaeda have formed an unholy alliance in southern Libya to launch more attacks under the leadership of one of the world's most wanted men who was earlier believed to have been killed.
Forty-five-year-old Mokhtar Belmokhtar, former military commander of al-Qaeda in the Maghreb, is leading IS fighters who survived Libyan forces' attacks on the terror group in a battle to retake Sirte last year, Defense Minister Mahdi Barghathi told the U.K.'s Daily Telegraph at the time.
A Libya intelligence report estimates that about 700 IS terrorists have re-grouped in the valleys and desert areas south of the city of Bani Walid, and another 3,000 terrorist fighters from different groups, including al-Qaeda, are operating in the country.