Couple leave baby at airport check-in counter after told child couldn't board flight without a ticket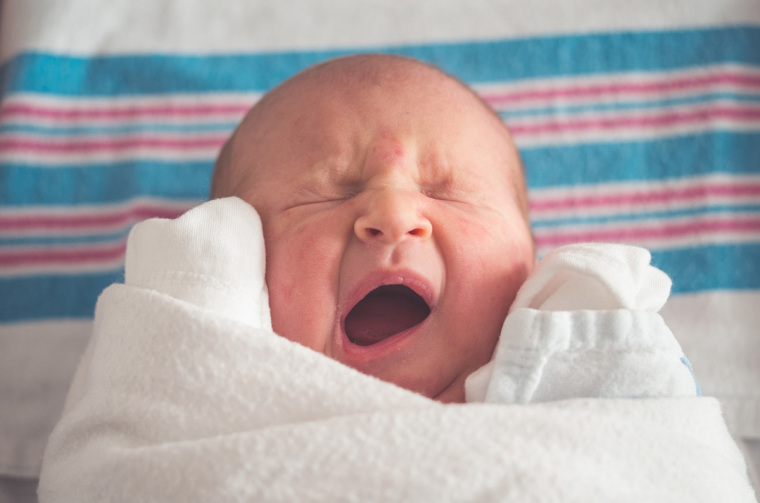 A couple who attempted to board a plane without buying a ticket for their baby left the child behind at an airport check-in counter and ran to the security gate to catch their flight. 
The parents were traveling from Tel Aviv, Israel, to Brussels, Belgium, arriving at Ben Gurion Airport on Tuesday to check in for their flight. The agent behind the desk contacted airport security, who detained the parents after they ran off to catch their flight, for which they were already late. 
In a Thursday statement to CNN, the Israeli Airport Authority said the family had arrived late at Terminal 1 for their flight, and the check-in for it had already closed when the parents realized their baby did not have a ticket to board the flight. 
"The couple left the infant seat with the baby (watch the video) and ran toward the security checks at Terminal 1 in an attempt to reach the boarding gate for the flight," the Israeli Airport Authority stated. 
A spokesperson for the airline, Ryanair, said the situation was referred to local police. In a separate statement to CNN, a spokeswoman for the airline said the matter had been resolved by the time the police arrived, and the baby was with its parents and there would be no further investigation. 
According to Ryanair's website, "infants can be included in a flight reservation during the online booking process." A pop-up message on the site states that the cost of each one-way flight for a baby intended to sit on an adult's lap is €25 ($27). 
A similar incident occurred in 2013 on the Market-Frankford El in Philadelphia, as confirmed by the Southeastern Pennsylvania Transportation Authority. As The Christian Post reported at the time, a mother and grandmother accidentally left a baby behind at the station. 
The two adults had a single, one-day convenience pass that allows one person to take eight rides, according to officials. SEPTA spokeswoman Heather Redfern said that a transit employee punched the travel pass, allowing the mother to enter the subway station, who then handed the pass to the grandmother to use at another subway station. 
In an attempt to avoid detection by transit officials, the pair moved quickly, not realizing that neither one of them had taken the baby, who was left behind at the station. A station official found the child and took it to a booth to keep the baby warm. 
After arriving at the next station down the line, the baby's mother eventually realized that her child was missing. The baby was returned to the mother, and according to transit authorities, there were no charges filed against the woman.