Judge Orders Pastor Paula White to Pay Woman Over $13,000 in Copyright Lawsuit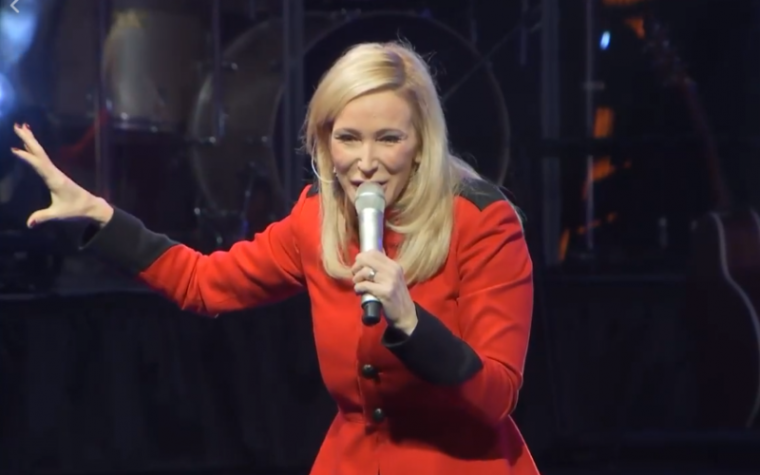 A U.S. District Court in Florida has ordered Pastor Paula White to pay $13,707 to a woman for causing "emotional harm" by suing her for copyright infringement after she posted videos criticizing her church and ministries.
The ruling concerns White's attempt last year to sue the woman, Shirley Johnson, who posted videos on YouTube using clips and images from the New Destiny Christian Center and Paula White Ministries to criticize them. The lawsuit was dismissed and Johnson filed a countersuit for "malicious prosecution," according to techdirt.com.
White is the senior pastor at New Destiny Christian Center in Apopka, Florida, and one of President Donald Trump's spiritual advisers. She has been ordered to pay Johnson $1,207 in economic damages and $12,500 in noneconomic compensatory damages, totaling $13,707. 
"Johnson's testimony about the mental anguish she suffered from the Copyright Infringement Action was credible," the ruling states. "Specifically, Johnson testified about the lack of sleep, diminished enjoyment in various hobbies, and overall worry about the litigation and its consequences on her life."
The court, it continues, also found that "Johnson, as an individual unfamiliar with the legal process, credibly suffered emotional harm from the Copyright Infringement Action. But as Johnson did not seek medical treatment and her symptoms have abated, the court finds a minimal award for these damages appropriate. Thus, the court awards Johnson $12,500.00 for these damages."
A ruling in another case Johnson filed against White, for allegedly deliberately misrepresenting copyright infringement, is still pending.
While admitting that lawsuit last September, the court said Johnson had "presented facts sufficient … to draw the reasonable inference that (White) knowingly misrepresented copyright infringement to YouTube."
Johnson's complaint claimed that Paula White Ministries "did not hold a valid copyright registration or certificate to the content contained in [Johnson's] videos at the time of the misrepresentations."
The complaint also alleged that Johnson's YouTube channel was used lawfully in accordance with the fair use doctrine.
In the book Blessed by Kate Bowler, a professor at Duke Divinity School in Durham, North Carolina, White is named among a list of prosperity gospel preachers. The book's introduction says it's the "first comprehensive American history of one of the most popular Christian movements in the world today."
"Introducing readers to its most famous faces — celebrities like Joel Osteen, Joyce Meyer, T.D. Jakes, and Paula White — this book gives an intellectual framework for understanding the theology and everyday lives of people who tune in to hear its familiar message: God desires to bless you," it adds.