Criminal Justice Reform: Conservatives, Liberals Uniting Over 'Universally Held Christian Values'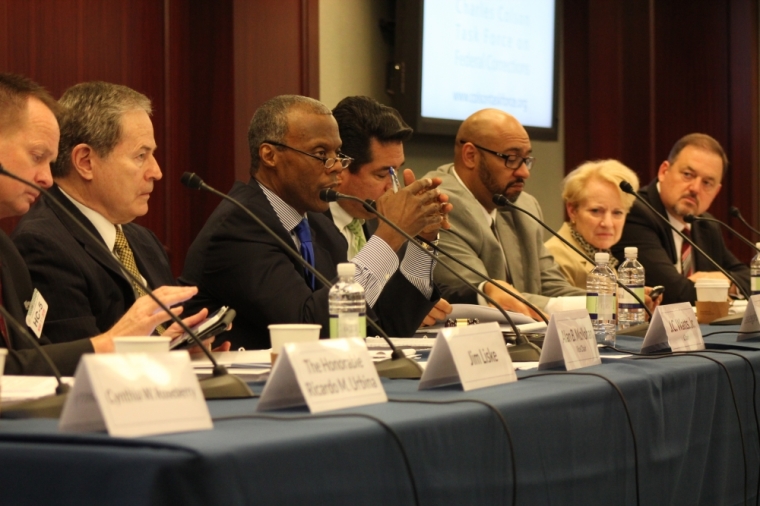 Correction Appended
WASHINGTON — Respect for the worth and dignity of every human being, a Christian value held in common by liberals and conservatives alike, is helping to unite a broad coalition in favor of criminal justice reforms, such as limits on solitary confinement, Rev. Ron Stief, executive director of the National Religious Campaign Against Torture, explained.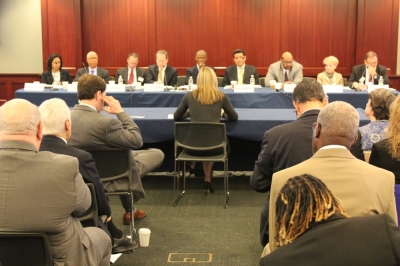 "Conservatives and progressives are coming together," Stief said, due, in part, to their "universally held Christian values [to] respect the personhood of individuals." The current prison system, he added, "does not see [prisoners] as persons."
Stief was interviewed by The Christian Post after he attended a Wednesday meeting of the Charles Colson Task Force on Federal Corrections.
Robert Dellelo, with the American Friends Service Committee, was also among the many speakers delivering remarks during the approximately four-hour meeting.
Dellelo spoke about the problems with solitary confinement from his personal experience. He was first sent to prison when he was 21 and spent 50 years behind bars. Since his release in 2003, Dellelo has been an advocate for prison reform.
After several months of solitary confinement, Dellelo told the Colson Task Force he "became incapable of having a conversation," he heard voices telling him to kill himself, and he heard his television talk to him.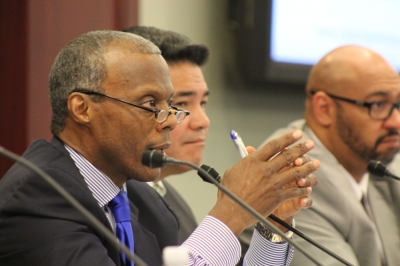 He was not alone. From his cell he could heard other prisoners in solitary confinement yell, "yeah, what!" and "who called me?" in response to voices that were not there.
"I witnessed a degree of despair that is hard to comprehend for those who have not experienced long-term isolation first-hand," he said.
"I heard men crying at night. Anger, hate, and rage totally consumed me. My greatest fear was losing my mind and disconnecting from reality. My mind would dwell in panic and violent fantasies completely uncharacteristic of my personality. I watched other men snap. Many would just start screaming, others self-mutilated and took their own lives. It's still quite difficult recalling the experience and the terror I experienced in my mind day in and day out. To this day, I experience panic attacks when in large crowds."
No prisoner should be held in solitary confinement longer than 15 to 30 days, Dellelo told CP. While separating prisoners from the general prison population may sometimes be necessary, such as when they are violent, it can often be used for many different reasons. Reviews conducted by prisons themselves have shown that 70 percent of those in solitary confinement can function in the general prison population. Many suffer from mental illness.
"The correctional system is not about corrections, it's about guard security," he added.
Among his recommendations, Dellelo said solitary confinement should be banned for juveniles, prisoners with mental illness and pregnant women, and should be limited to no more than 15 days for the rest.
J.C. Watts, chair of the Colson Task Force and a former member of Congress, explained to CP that the mission of the Colson Task Force is to make prison reform recommendations to the president, Congress and the Department of Justice. The current prison system is "broken," he added, and their recommendations will reconcile helping prisoners get "back into productive society and make them a resource as opposed to a drain on resources," while also strengthening families and keeping communities, prison employees and inmates safe.
Stief noted that he was at a Tuesday event on prison reform, hosted by the Vera Institute of Justice, where the cross-ideological and bipartisan nature of current reform efforts were evident. While there are many reasons to support these efforts (the high costs of the current system requires high taxes, for instance), Stief believes that Christian values have played a part in helping to unite the coalition of diverse voices.
"Yesterday, a word that kept coming up," he said, "was redemption."
Correction: Thursday, March 12, 2015
An article on Wednesday, March 11, 2015, stated that Rev. Stief appeared before the Colson Task Force. He attended the meeting with Dellelo, but was not one of the speakers at the meeting.