Cross That Stood for 70 Years Is Taken Down After Civil Rights Activists Demand Its Removal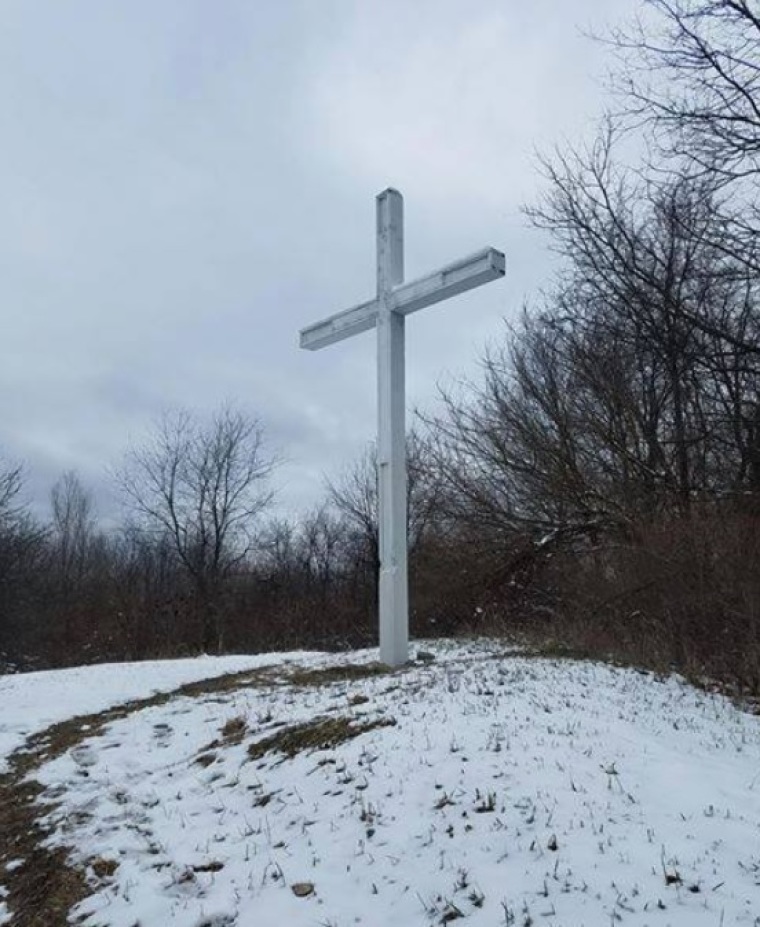 A large cross that had been on Michigan-owned property for nearly 70 years was removed this week, two months after the Michigan Association of Civil Rights Activists objected to it, claiming it erased the separation between church and state.
The state Department of Natural Resources this week removed the cross, which had been standing on Sackrider Hill in the Waterloo Recreation Area in Jackson County since 1950, according to The Kansas City Star.
The cross was owned by Grass Lake Ministerial Association, which did not resist its removal.
"Basically, it came down to, there was a cross that we didn't own that was on land that we did own," John Pepin, the department's deputy public information officer, was quoted as saying. "We worked with the people that owned the cross and they voted to support removing it to a permanent location."
Grassroots Jackson, a volunteer group that opposed the removal of the cross, said they "are disappointed and BLINDSIDED by this."
Grassroots Jackson had launched a petition calling on the DNR to reject the effort to remove the cross.
"Radical activists are demanding that the Michigan Department of Natural Resources tear down a historic cross in the Waterloo Recreation Area that has stood on Sackrider Hill for nearly 70 years," stated the group. "We ask the DNR to stand by their 1992 decision that allowed the cross to stay and reject the complaint lodged by anti-cross activists."
The petition gathered more than 2,500 signatures.
The cross was previously the subject of a complaint back in 1992, and a review by authorities concluded that it was not a violation of the separation of church and state.
However, MACRA's co-founder Mitch Kahle, said his group is "pleased with the DNR's action to remove the cross without further controversy."
"Obviously the park manager made a mistake by issuing the permit in 1992, but the DNR's action today corrects the problem," Kahle said.
Atheist activist Hemant Mehta responded in an article on the Patheos blog website. "Some church/state separation cases can get complicated, but this one is about as simple as it gets. … It only had a religious purpose. And it needed to come down," he wrote.
MACRA had logged a complaint about the cross in March.
"What authority did the state think it had to allow a permanent religious symbol on public land?" Kahle stated earlier. "We expect the state will remove it. Courts are not favorable to crosses on public property."