Crowder Taunts Satan in Grand Ole Opry Performance of 'Run Devil Run' (Watch)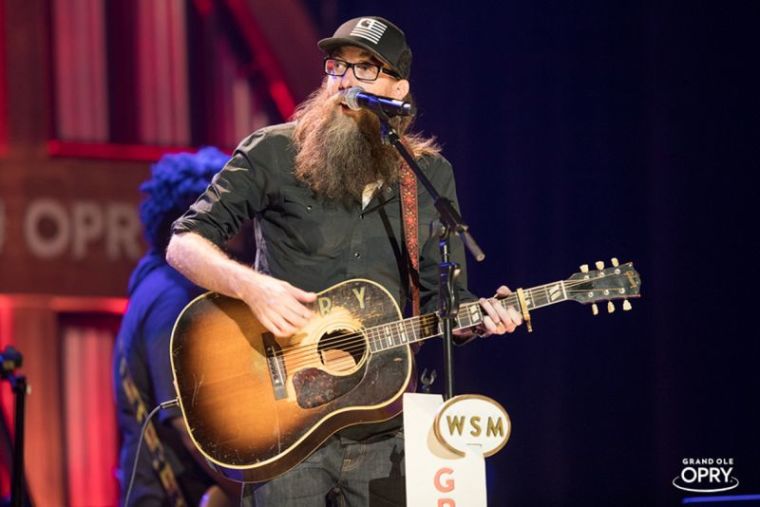 Grammy nominated singer Crowder says his performance of "Run Devil Run" on the legendary Grand Ole Opry stage in Nashville, Tennessee, was a "sacred" experience. 
"The Grand Ole Opry is a sacred thing," the three-time Grammy Award-nominee said in an interview with Rare Country. "The sounds and words still echo. To join into that great chorus is thrilling and humbling.
"What I love most about so much of the music that has been part of the history of the Opry is that the struggle between light and dark was so visible," Crowder said about his performance on Wednesday. "It is the exact thing that inspired the song 'Run Devil Run.' The struggle is real. Thank God for the light." 
During his performance, Crowder is heard repeatedly provoking the enemy of his soul, telling him he must flee. In the hook he sings, "Run devil, run devil, run devil run."
The folktronica rock song is cleverly written and it's not clear until the bridge what exactly the popular worshiper is referring to while talking to the devil.
"I got the King of kings and the Lords of hosts
I got angel armies and a Holy Ghost
I got spirits here that are tried by fire
I got a valley of bones that came alive
I got a cross, a hill, and an empty grave
I got a trumpet sound and one sweet name
Shake the gate of hell, the sinners and dogs
I got my Jesus and the devil gotta run," Crowder shouts in victory.
Watch Crowder's performance at the Grand Ol Opry below:
"All We Sinners," another song off of Crowder's latest American Prodigal, album was also among the songs included in his set at the iconic Ryman Auditorium.
Crowder has had an incredible opening week on the Billboard charts, with his album landing at No. 1 on the Christian and gospel albums chart, No. 3 on the digital albums chart, and No. 5 on the top albums Billboard charts. All the while his single, "Run Devil Run," continues to gain mainstream attention.
The music video for "Run Devil Run" has over a million views on YouTube and features a Smokey and The Bandit car chase-turned-swamp race outside of New Orleans. The exciting video was showcased not only by Christian platforms but country networks as well, such as GAC, AXS, and the Country Network, among others.