CS Lewis' magnificent journey from atheist to transformational Christian unpacked in powerful film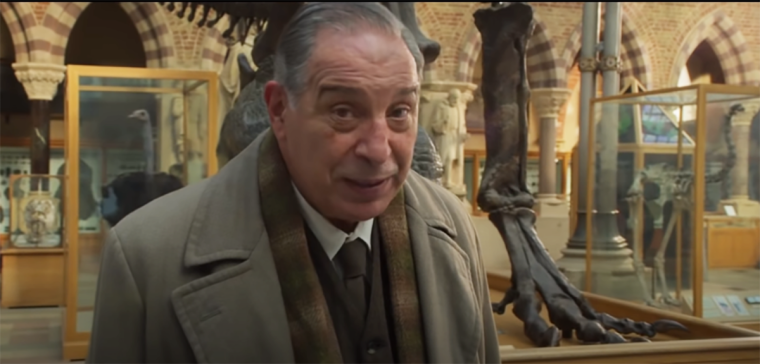 Have you ever heard someone say, "You were born to do this?" This simple phrase is typically reserved for people with a natural gifting or unique set of skills — and it's a proclamation that perfectly applies to award-winning actor Max McLean.
McLean was, without a doubt, born to portray C.S. Lewis.
Possessing the look, the voice, and even the mannerisms of the legendary literary icon, McLean is brilliant in "The Most Reluctant Convert," an independently produced film that was recently released on the Pure Flix Streaming platform.
The seasoned veteran of many theatrical productions domestically and abroad plays an elder C.S. Lewis. McLean looks back on the "Mere Christianity" author's remarkable journey from hard-boiled atheist to the most renowned Christian writer of the 20th Century:
Despite his uncanny likeness to Lewis in the film, McLean demurs when considering the comparison.
"I don't know if I was the perfect person. I'm an American and he was a Brit from Irish descent," McLean explains. "But I do think that I've invested so much in his language and his thought processes. I think it would've been very difficult for another actor to absorb the kind of nuanced communication that was required to really pull that character off. That's not to say others couldn't do it."
For his part, McLean believes Lewis' contributions to literature and culture transcend and no one literary work defines him.
"He had a steel trap mind that could remember everything he wrote," says McLean. "He had an unusual ability to translate what was in his mind into magnificent prose and speech. He's one of the great English writers of all time. He is not just limited to the 20th century. There's a consolation of ideas that emerge from his writing that you get nowhere else. He wakes up certain parts of your brain that are often dormant."
McLean joins us on the Crossmap Podcast to talk about why people are still drawn to the writing of C.S. Lewis nearly 60 years after his death.
Listen as Max shares why it was significant to film the movie in Oxford, England, and whether he views "The Most Reluctant Convert" as Lewis' greatest literary work.