CyanogenMod 10 for Samsung Galaxy S3 Gives AT&T, Sprint, T-Mobile Users Preview Build With Android 4.1 Jelly Bean
"CyanogenMod 10" has made its first appearance on Tuesday. The custom build of the Android based 4.1 Jelly Bean was announced just a few weeks ago, and now the developers at CyanogenMod have released a preview of CyanogenMod 10 on the Samsung Galaxy S3 for AT&T and T-Mobile.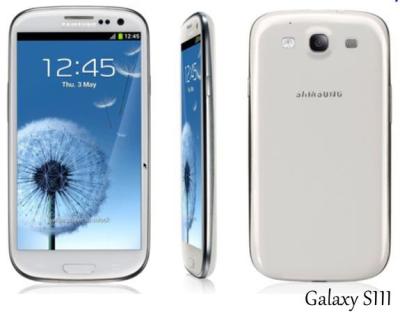 The Samsung Galaxy S3 is the first device to get the CM10, although it is just a first version and so users are being warned to install it on their devices at their own risk.
"Not everything's going to work right. In fact, many things are likely to be broken or wonky. A preview is exactly what it sounds like: a tool to let you see what the future will bring before it arrives," stated a Phandroid report.
Check out the three XDA threads in the following source links for each respective version of the Samsung Galaxy S3: AT&T, T-Mobile, Sprint.
The Samsung Galaxy S3 has been released in the United States with a Qualcomm Snapdragon S4 processor, however, the international version of the same smartphone has been released featuring he quad-core Exynos 4 chipset, which supports the 4G LTE technology.
The United States version also features a 4.8-inch HD Super AMOLED display, surrounded by an ultra-thin bezel to maximize the viewing area of the handset, Android 4.0 Ice Cream Sandwich, 4G LTE connectivity, 2GB of RAM, an 8 MP rear-facing camera, a 1.9MP front-facing camera and a 2100 mAh battery.
From the connectivity part, Galaxy S3 comes with NFC, Bluetooth 4.0, DLNA and WiFi 802.11 a/b/g/n. It weighs 4.7 ounces (133.24 grams) and is 8.6 millimeters thin.
Samsung Galaxy S3 Hands-On Video