Canadian dad jailed for objecting to teen daughter taking testosterone is released on bail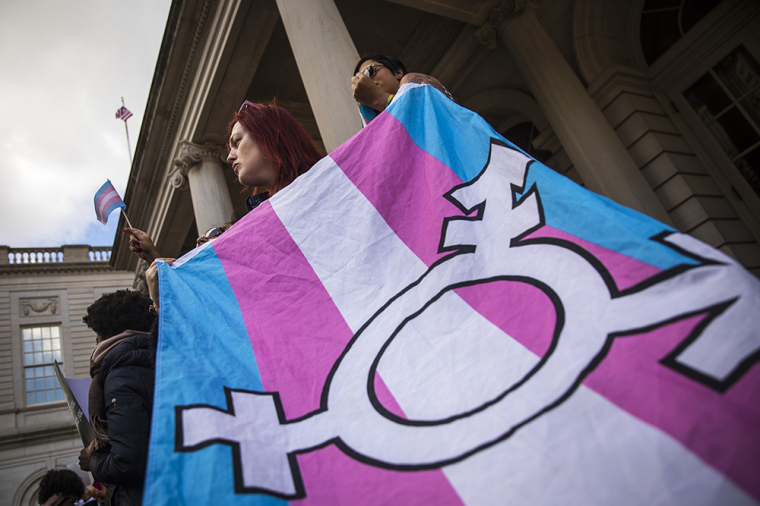 A Canadian father who was jailed after breaking a gag order for publicly objecting to his trans-identifying teenage daughter being prescribed testosterone has been released. 
Robert Hoogland of British Columbia was sentenced to six additional months in jail last month after he decided to break a court order that forbade him from identifying himself publicly, voicing his objections to his teenage daughter taking testosterone. Hoogland, who is referred to as "CD" in court documents, was released on bail with several conditions. 
The British Columbia Court of Appeal granted Hoogland's application to be released on bail pending the hearing of his appeal on the six months jail sentence that was handed down last month following his entering of a guilty plea to criminal contempt of court.
Sources close to the matter told The Christian Post on Saturday that the terms and conditions of his bail stipulate that he keep the peace and be of good behavior, maintain his employment and remain within the province of British Columbia. Hoogland must also surrender his travel document, pursue the appeal, and abide by the orders that have been made in the Supreme Court of British Columbia in his case. 
He is not permitted to directly or indirectly through a third party, publish, broadcast or transmit any information that could disclose his daughter's gender identity, physical and mental health, medical status or treatments of her identity, himself or her mother, and the identities of several other individuals that are relevant to the case. The terms also stipulate that he is to show up at the sheriff's office at the Law Courts in Vancouver on Nov. 1 or on the date that is set for his conviction appeal, whichever comes first.
Sources told CP that Rebel News Network has filed an application for all the parties in the case to vacate the media ban on Hoogland and various aspects of the litigation. This application will be heard in Vancouver Supreme Court in June before Justice Michael Tammen, the same justice that handed down Hoogland's sentence. Hoogland reportedly supports Rebel News' application.
The Canadian father's plight has been among the more visible cases amid increasing scrutiny of the medicalization of gender in minors (the prescribing of puberty blockers and cross-sex hormones) worldwide. 
On Tuesday, the Texas state Senate approved a bill that would ban genital mutilation surgeries, cross-sex hormones and puberty blockers for youth younger than 18. The bill has now moved to the House Calendars Committee, where it's "making the rounds" among its 11 members who decide which bills will go to the floor for consideration, The Christian Post was told Monday.  
Similar legislation was recently adopted in neighboring Arkansas. A handful of other states are considering similar bills.
The legislative push in Texas has emerged, in part, because of the plight of James Younger, a young boy whose mother is intent on chemically transitioning him to look like a girl and name him Luna, despite the objections of his father, Jeff Younger. The pending legislation in the Lone Star state is colloquially known as the "Save James" bill. 
The bitter custody battle over the boy — who was 7 years old when the ordeal first began — and his medical care made national headlines in the fall of 2019. A court hearing in the ongoing dispute was scheduled for April 23 but was delayed until early July. Sources say that Jeff Younger might face a similar fate as Hoogland has in light of the legal dynamics of the case. 
Curators of the "Save James" Facebook page, which was set up by friends of Younger, said last month that lawyers for Younger's ex-wife intend to argue that Younger should be stripped of his parental rights, lose the ability to be notified when his ex-wife makes medical or psychological decisions for James and his twin brother, Jude, be imprisoned for six months, placed on probation for 10 years, have reduced custody of the boys, and pay for all attorneys' fees. 
For his part, Hoogland, the father in Canada, has maintained throughout his ordeal that his daughter's long-term health is in danger, given the lasting effects of cross-sex hormones on the female body. His daughter is said to be 15 years old. 
"She can never go back to being a girl in the healthy body that she should have had. She's going to forever have a lower voice. She'll forever have to shave because of facial hair. She won't be able to have children," he said in a gag order-breaking exclusive interview with the Federalist last year. 
One of the known effects of higher-level testosterone use in females is the loss of fertility. 
"Sometimes I just want to scream so that other parents and people will … jump in, understand what's going on."