David and Bathsheba Is a #MeToo Story; Woman Not a 'Seductress,' Seminary Professor Says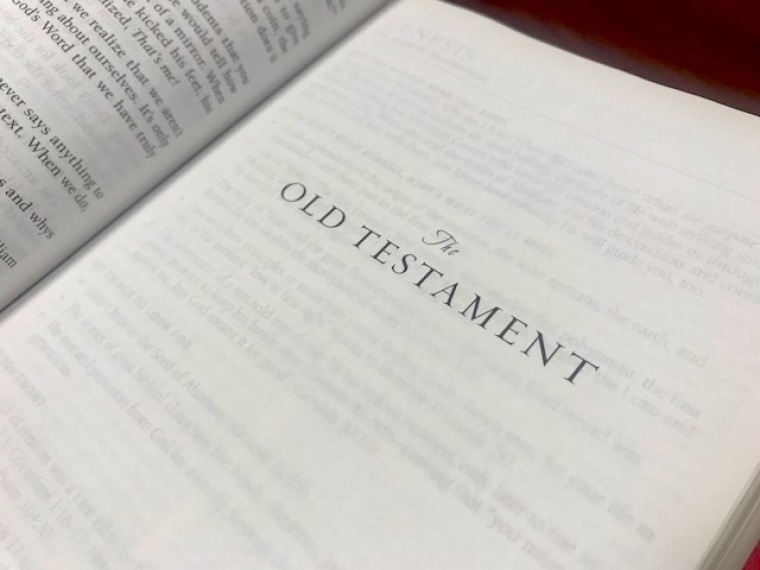 A seminary professor has argued that the biblical account of King David and Bathsheba should be treated as a "Me Too story," not as a consensual affair as it is sometimes portrayed.
According to 2 Samuel 11, King David slept and had a child through Bathsheba, even though she was married. Then David had her husband killed.
In a recent episode of the Dallas Theological Seminary podcast "The Table" that was posted to the school's website on Wednesday, this Old Testament event is sometimes misinterpreted.
Sandra Glahn, associate professor in Media Arts and Worship at Dallas Theological Seminary who teaches a gender studies course, explained that "Bathsheba is a Me Too story."
"It's often treated as an affair, where you have two consensual adults. And even it's sometimes treated like she is going to the palace and setting out to seduce David," said Glahn.
"David sent for her, he sent men for her. She is washing. That doesn't even mean she's bathing. She could have just been washing her hands. We are reading into that. And so what happens, instead of us seeing the argument of the book, which is David has gone from this shepherd boy, whom God has raised up, and now he's abusing power. We should all take that as a lesson and a warning. But instead, we're blaming the person who brought down the power."
Glahn explained that when people read the story of David and Bethsheba, they should identify with David by realizing that "I could fall, I could abuse power."
"Now we know more about power differentials in these sort of sexual relationships, and we know that if you have a lot of power, and you're with a powerless person, even if it's consensual, it's not the same thing," continued Glahn.
Darrell Bock, senior research professor of New Testament at DTS and host of The Table, agreed, adding that "David is very, very responsible for what it is that he's done, not only what he did with Bathsheba, but what he did with her husband."
Glahn and Bock's comments were part of an episode centered on the topic of "Women in the Old Testament," including Bathsheba, Ruth, and other figures, and how women like Bathsheba and Eve have been falsely labeled "seductresses."
"Even though there are certain texts that talk about certain kind of women being seductresses, that doesn't allow us to make the generalization that every woman should be viewed through that lens," explained Bock.
Joining Glahn and Bock for the podcast episode were two Old Testament Studies professors at DTS, Dorian Coover-Cox and Brian L. Webster.
The scholars also discussed Proverbs 31:10-31, which discusses the ideal woman. Webster argued that the passage should be seen as an "ideal" and a "pointer," as well as a retrospective, as the original Hebrew put most of the passage in past tense.
"So there was the time when there was a drought, and we didn't have enough water for all the cows. We had to kill some. And that's when your mom thought to make the belts, their tannery. She didn't do that all her life," said Webster.
"She did what was needed when it came along. And so it can be read as this pressure on women to do everything all the time, and it's impossible on the one hand, and it's not addressed to women. This is addressed to men, to make sure that you don't pursue the vanity of mere outward beauty, and make sure that you look at character."
The podcast episode comes as evangelical leaders are increasingly seeing a need to address the mistreatment of women in their churches.
Recently elected Southern Baptist Convention President J.D. Greear explained in June that evangelicals should humbly apologize to women hurt by sexual abuse and other injustices.
"We are sorry and we should have heard you before now. We know our deafness has added to your suffering. For many that suffering was direct, as it put you in unsafe or abusive contexts," stated Greear on his website.
"For others, that suffering was indirect, as we allowed a toxic culture to grow up in our churches, one in which you were not as safe and valued as you should have been. You deserved better."