David Cameron Calls on Britons to 'Stand Together and Defend Christian Values' After Brussels, Pakistan Attacks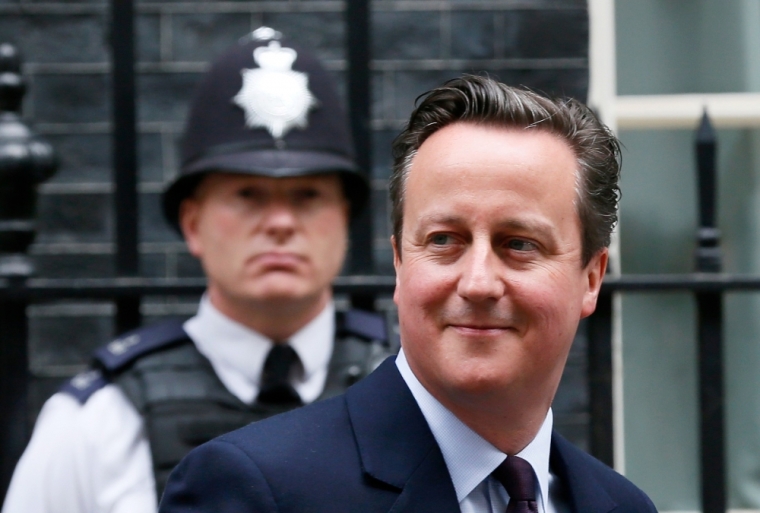 Prime Minister David Cameron focused his Easter Sunday message on the importance of being proud of one's Christian faith, especially following the Brussels terror attacks that killed 35 last week.
Speaking in a pre-recorded video message, the prime minister described Great Britain as a "Christian country with Christian values," adding that citizens must "all stand together and defend them," in his Easter message released Sunday.
Cameron added that when "terrorists try to destroy our way of life as they have tried to do again so despicably in Brussels — we must stand together and show that we will never be cowed by terror."
"We must show that in this struggle of our generation we will defeat the pernicious ideology that is the root cause of this terrorism by standing up proudly for our values and our way of life," the prime minister continued.
Cameron added that these values include "responsibility, hard work, charity, compassion and pride in working for the common good and honouring the social obligations we have to one another, to our families and our communities."
"These are values we treasure. They are Christian values and they should give us the confidence to say yes, we are a Christian country and we are proud of it," the country's leader added.
Cameron's comments come after the Islamic State claimed responsibility for terrorist attacks in Brussels, Belgium, on March 22 that left 35 dead and over 300 injured.
The attacks involved the detonation of three bombs, including two at the Brussels airport and one at the Brussel's metro station.
Several other leaders incorporated the recent terror attacks into their Easter messages, including Pope Francis and the Most Rev. Justin Welby.
Speaking from St. Peter's Square in Rome Sunday, Francis said Christians must work to use "weapons of love" to fight against "blind and brutal violence," as seen in the recent Brussels attacks.
Along with the Belgium attacks, Francis also referenced recent acts of terror in Iraq, Cameroon, Turkey, Chad, Nigeria, and the Ivory Coast, NBC News reports.
"May [Jesus] draw us closer on this Easter feast to the victims of terrorism, that blind and brutal form of violence which continues to shed blood in different parts of the world," Francis told the audience.
In an address at Canterbury Cathedral on Easter Sunday, the Most Rev. Justin Welby told congregants they must not give into terrorism-fueled fear, even though recent attacks may "[cause] us to act fearfully, to see a world in which fear triumphs."
Welby added that the message on Easter Sunday, as seen through Jesus' death and resurrection, is one of hope.
"On Easter day hope decisively overcame fear," the religious leader said.
Welby added that although fear is a natural human reaction, Christians should always look forward to hope.
"Easter proclaims to us in flesh and blood that fear and death and terror are not the last words," he said, adding that while "terror speaks of a world at war with itself … God has spoken life, hope and purpose."
"Jesus Christ reaches out not in exclusion but in embrace; this is the feast of the victory of God, and we celebrate in the midst of darkness, by our worship and praise shining an unquenchable light," Welby added.