Dear President Obama, You Don't Need to Slam Stay-at-Home Moms to Support Women's Equality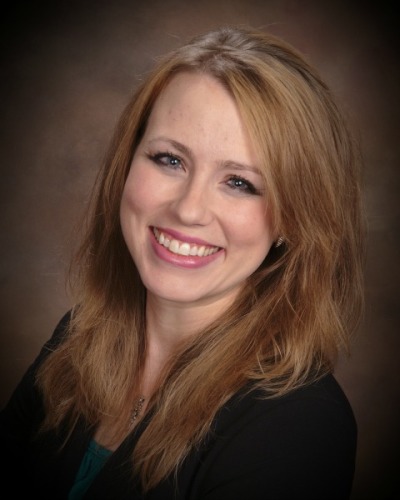 Dear Mr. President:
This morning, you gave a speech in Rhode Island that was centered on women's equality. You addressed the important issues of equal pay for equal work, paid maternity and family leave, and the high cost of daycare.
But you also made a statement that is very concerning to stay-at-home moms around the nation. In fact, your statement makes us wonder if you consider us as equal and contributing members of society. We've always been a substantial part of society, and we're becoming even more so. From 1999 to 2012, the share of stay-at-home moms grew by 6 percent , after a nearly three-decade decline in our numbers. In 2012, there were 10.4 million of us around the nation.
 You said:
"And sometimes, someone, usually mom, leaves the workplace to stay home with the kids, which then leaves her earning a lower wage for the rest of her life as a result. And that's not a choice we want Americans to make."
I hope you misspoke, but let me tell you how this comes across to stay-at-home moms. You're telling us that the money we earn is more important than our kids. You're telling us that leaving the workplace to stay home isn't a choice American moms should be making.
Well, first off, we care about the choices our husbands and kids want us to make; about the choices we ourselves want to make – not the choices you claim we should be making. I can guarantee you that, when given the choice, kids would choose their moms over money.
And, as a stay-at-home mom myself, who is also an attorney, let me tell you that I want to choose my kids over my career. I honestly don't care if missing two decades in the work force means that I'll never make as much as a male attorney over the course of my lifetime.
My kids – people – are much, much more important than my money – mere possessions. And my choice is just as valid and just as equal as the choices of the single mom who needs to find a quality daycare and a high performing school to put her children in.
I hope you'll hear what stay-at-home moms have to say for themselves. I hope you'll ask them why they made their choices and what they believe is most valuable in family life – plenty of money or the time spent between parents and children. I hope you'll also hear what the grown children of stay-at-home moms have to say.
My mom stayed at home my entire life while my dad worked diligently to support us – often at two jobs. We weren't rich by any means…sometimes we barely made ends meet. But believe me, I had plenty of opportunities. I traveled to Mexico, won awards in speech, participated in music and drama programs, taught a program for young girls, volunteered on political campaigns, and eventually went to law school at the age of 17. And I know that, in large part, I owe my opportunities and successes to the fact that my mother stayed at home with me. I'm so grateful that the two most influential men in my life – my father and my husband – support the choices of women who want to stay at home with their kids, no matter the personal or economic cost to themselves.
President Obama, I hope you'll reconsider or correct your statement. I hope that you, too, will be a man who supports the very valid and equal choices of stay-at-home moms. I know that not every mom is able to stay at home with her kids. But you don't need to slam or undercut those of us who can and do stay home.
Stay-at-home moms are equal, contributing members of society, too. The hands that rock the cradles and raise the babies who rule the world are the hands that belong to us. They belong to moms everywhere who choose to do what is best for their children – whether that's putting them in a quality school or providing a quality environment for them at home.
So next time, Mr. President, please think about all women before you speak – not just the ones that fit your personal model. The choices of stay-at-home moms are indeed the choices we want Americans to make: the choice to put our kids first, the choice to value kids ahead of money, and the choice to spend quality, personal time with our kids.
After all, what could be a better choice than actively raising the next generation?
Kristi Burton Brown is a pro-life attorney, volunteering for Life Legal Defense Foundation and also as an allied attorney for Alliance Defending Freedom. She enjoys being a stay-at-home mom, and is married to the amazing David Brown. Together, they have the cutest two kiddos in the world! Kristi loves her Savior, Jesus Christ, politics, and cooking. She also writes for Live Action News & Opinion (www.liveactionnews.org).