Death Toll Reaches 525 in Egypt, Expected to Rise Following Bloody Protests Crackdown
The death toll in Egypt following clashes on Wednesday between Pro-Mohamed Morsi Islamic protesters and government military forces has climbed to 525, officials say, but the real number is suspected to continue to rise in the coming hours and days as the situation becomes clearer.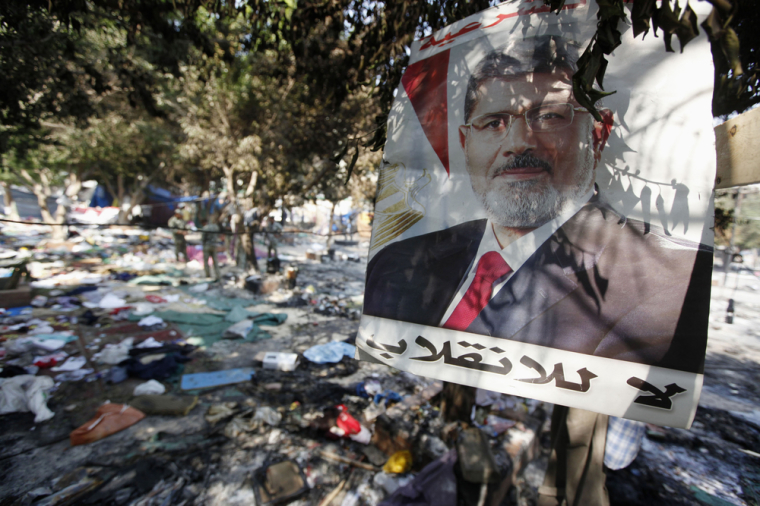 Officials counting the bodies that have passed through the hospitals have said that the death toll currently stands at 525: with 137 killed at Cairo's Rabaa al-Adawiya mosque, where government forces tried to force the main protesters' camp out, another 57 dead at clashes at Nahda Square, 29 in the Cairo suburb in Helwan, 198 in other provinces around the country, and 43 security personnel. More than 3,500 people are said to have been injured.
There are strong fears, however, that the real numbers are much higher, with some sources claiming hundreds more could be added to the death toll in the coming days; the Muslim Brotherhood has claimed that as many as 2,000 deaths took place on Wednesday alone. The Brotherhood has blamed excessive government force for the casualties, and has claimed that it has been "non-violent and peaceful."
"We will push until we bring down this military coup," declared Brotherhood spokesman Gehad El-Haddad. Further marches are planned on Thursday across Cairo and Alexandria, speaking out against the mounting violence and the death count.
Despite Muslim Brotherhood claims that it has remained entirely peaceful during its protests, Egypt's minority Christian population has suffered greatly at the hands of Islamists, and reports have noted that a number of monasteries and churches have been burned in greater Cairo, Upper Egypt, Sinai and Suez, and repeated attacks and killings targeting the Christian communities in the country have been reported over recent weeks.
The Christian Copts have stayed out of the military assault against Muslim Brotherhood protesters, but a number of Islamists have blamed them for taking part in the anti-Morsi protests that took down the president. According to accounts, in some cases Egypt's security forces have defended Christians from Islamist mobs, but in others they have failed to step up and have failed to follow up and bring attackers to justice.
U.S. State Department spokesperson Marie Harf said in a recent press briefing that the US government is "concerned" at the growing violence against Egypt's Christian minority.
"Clearly, any reports of violence we're concerned about, and when it involves a religious institution, are concerned about that as well. So we will continue speaking out against this and continue talking to all parties and all sides about renouncing this violence, about moving forward with a democratic process, and that dialogue is ongoing as we speak," Harf said.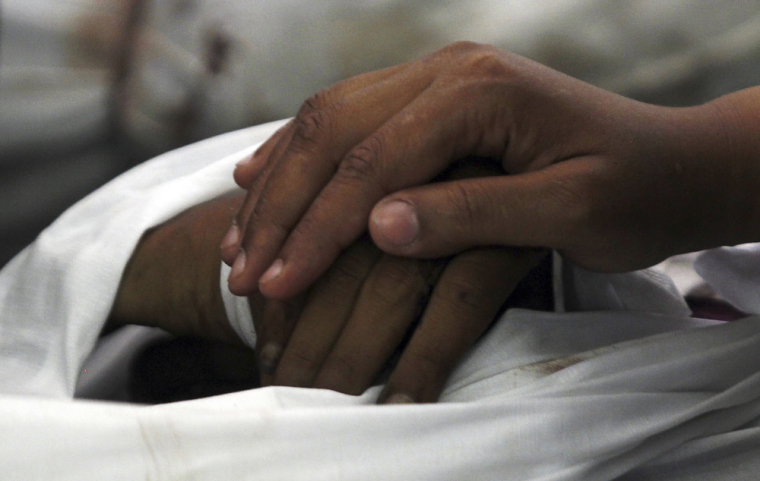 On Wednesday, following deadly clashes in the morning where a British journalist working for Sky News was also killed, Egypt's government declared a state of emergency that is expected to last for a month.
Interim Prime Minister Hazem el-Beblawi said in a televised address that he regretted the bloodshed, but did not apologize for the security forces moving in against the protesters, noting that they had been warned beforehand.
"We want to see a civilian state in Egypt, not a military state and not a religious state," el-Beblawi said, adding that the state could not allow such a challenge to authority.
Morsi, who finds himself at the center of the conflict, is still believed to be in custody, with his period of detention extended by 30 days on Thursday.
Government bodies from around the world have reacted with alarm and condemnation towards the escalating violence in Egypt, with French President Francois Hollande summoning the Egyptian ambassador to demand that everything be done to stop the massacre.
"The head of state asserted that everything must be done to avoid civil war," the French government said. "Freeing prisoners, in respect of legal proceedings, could be a first step towards the resumption of talks."
Turkish Prime Minister Tayyip Erdogan added that it is up to the U.N. Security Council to come together and act on the growing crisis.
"I am calling on Western countries. You remained silent in Gaza, you remained silent in Syria ... You are still silent on Egypt. So how come you talk about democracy, freedom, global values and human rights?" Erdogan asked.
The American Bible Society meanwhile shared with The Christian Post that its partners on the ground in Egypt are seeing a "devastating loss of life" and "tremendous destruction." It added that 15 churches and three Christian schools have been attacked, with some set on fire, though Christians are by no means the only ones targeted.
"I pray that the Word of God will be their guide during these perilous times," American Bible Society president Doug Birdsall said, asking Christians to join him in prayer for peace and resolution in Egypt.