To learn Biblical answers to your financial questions, you can #AskChuck @AskCrown your questions by clicking here. Questions used may be lightly edited for length or clarity.
Dear Chuck,
Quick question: I pray about finances, I work extra to get my financial situation to what it should be, I get to a certain level of finance, then GOD kicks me back to start. Why does God hate me so much that this is his pattern?
Disgusted & Frustrated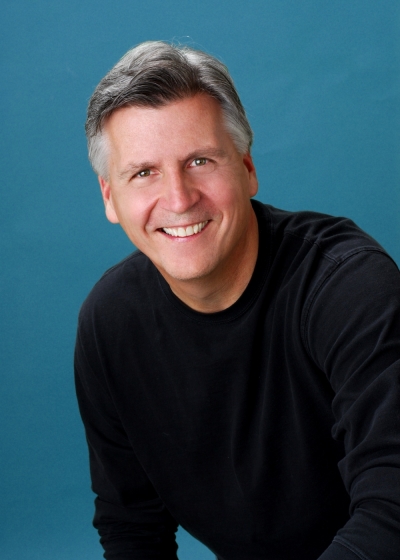 Dear Frustrated,
I am sorry you are sensing that God hates you. I have good news for you; He loves you and His Word has practical help for your finances.
The Bible is full of people who hit a wall and wondered if they would ever break free. Remember the story of Noah and the ark, in which almost all the world was so corrupt it could not be spared.
When Noah was born, his father Lamech said of his son, "He will comfort us in the labor and painful toil of our hands caused by the ground the Lord has cursed."
Lamech was discouraged, and the world he lived in was a tough place.
After Elijah fought the prophets of Baal and even called fire down from the heavens and ended a three-year drought, he was afraid when Queen Jezebel called for his death.
In 1 Kings 19:3-4 it says, "Elijah was afraid and ran for his life. When he came to Beersheba in Judah, he left his servant there, while he himself went a day's journey into the wilderness. He came to a broom bush, sat down under it and prayed that he might die. 'I have had enough, Lord,' he said. 'Take my life; I am no better than my ancestors.'"
Even though he had experienced great victories, the losses were hard to bear.
Or consider King David, who although God promised to him that his line would lead to the Messiah, got discouraged hiding in caves from a king who wanted him dead.
Psalm 142:1-2 notes, "With my voice I cry out to the Lord; with my voice I plead for mercy to the Lord. I pour out my complaint before Him; I tell my trouble before Him."
David waited about 15 years from the time that he was told he would be king of Israel until taking the throne. It wasn't easy.
It's easy to feel stuck in some kind of economic game of monopoly in which you cannot pass GO; you cannot collect $200. But you're not alone, and God hears you. In a fallen world, being discouraged is part of the human experience, but your finances today are not the end of your story.
For most of us, money problems must be addressed a little each day.
Proverbs 13:11 observes, "Whoever gathers money little by little makes it grow."
You need to break down this problem, so start by going through a budget to see where you stand in assets, debts and obligations. And begin saving up $1,000 for emergencies (true emergencies, not vacations or Christmas spending.)
But truly, to make a change in your money situation, you need to make a change in your heart. We are stewards of whatever resources God gives us — whether a lot or a little — and by understanding that the money is actually God's we can learn to trust Him and work according to His principles.
Psalm 24:1, another song of David, puts it this way: "The earth is the LORD's, and everything in it, the world, and all who live in it."
As an act of faith, I urge you to honor God by putting Him first in all of your financial choices, including your giving, saving, spending and work. He will give you the strength to escape this frustration and begin making progress.
"For the eyes of the LORD range throughout the earth to strengthen those whose hearts are fully committed to Him," 2 Chronicles 16:9.
If you want to talk with someone, Crown has counselors who can help mentor you. But please know that bad days are not the only ones to be written in your story, God loves you and will help you through this.
To #Ask Chuck @AskCrown your own question, click here.
Chuck Bentley is the CEO of Crown, the largest Christian financial ministry in the world, founded by the late, Larry Burkett. He is an author, host of My MoneyLife- a daily radio feature and a frequent speaker on the topic of Biblical financial principles. Follow him on Twitter @chuckbentley and visit Crown.org for more help.