Demi Lovato Says Woman Speaking in Tongues Prophesied to Her 'God Said You Will Be a Hero to Thousands of People Someday'
In a sit down interview released this week with E! News' Giuliana Rancic, singer and current "X Factor" judge Demi Lovato revealed that she had a powerful and seemingly prescient spiritual experience as young girl.
Lovato, who has made waves in recent years after she entered rehab following an eating disorder and rampant drug and alcohol abuse, has since used her platform to speak out against bullying and substance abuse.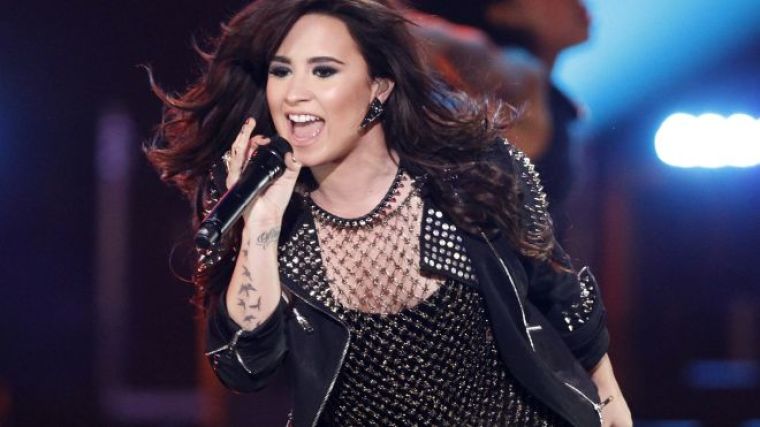 She told Rancic that as an 11-year old girl she remembered attending a church service where individuals were speaking in tongues.
"I was like 'What is this?' but like interested at the same time and the lady who was speaking in tongues, she pointed at me and said 'Come here.' So she just put her hand on my head and started saying 'God says, you will be hero to thousands of people one day and it will be using some form of art.' And she said, 'Are you ready?'" Lovato recalled.
The singer, who had already acknowledged her ambitiousness as a child, said she was excited about the woman's premonition.
"Of course me being at like 11-years-old I was like 'Yeah, let's do it. Let's go paint a picture. What can I do?'" she said.
Lovato has spoken about her faith over the years and credited it with helping her through her recovery. She has a cross tattoo and the first entry in her book, "Staying Strong: 365 Days a Year," a collection of inspirational daily devotionals, is a Bible verse.
"I'm not super religious, but I grew up Christian and I believe in God," she told Cosmopolitan in summer 2013. "When I'm in L.A., I don't talk about it that much because people are very judgmental, but I just feel like God gave me a voice, not just to sing with"
She added, "He put me through those things, which seemed horrible at the time, but they were so worth it. With the obstacles I've overcome, I can help people."
Lovato is currently in the midst of putting the final touches on her "Neon Lights" tour which opens in San Jose, Calif. on Feb. 11.