Democrat cites Jeremiah 1:5 to defend abortion: 'It doesn't say the government's womb'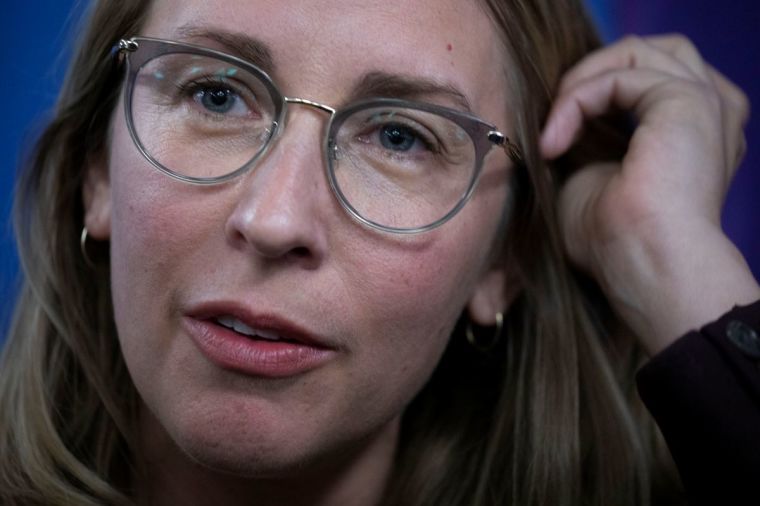 A freshman Democratic congresswoman who identifies as Evangelical cited a Bible verse often used by pro-lifers when speaking this week against a Republican-sponsored measure mandating medical care for infants born alive after an abortion.
The Born-Alive Abortion Survivors Protection Act passed by a vote of 220 to 210 Wednesday in the U.S. House of Representatives and is awaiting a vote in the Senate. Over 200 Democrats voted against the measure, but Rep. Henry Cuellar, D-Texas, was the only House Democrat to vote in favor of the measure, while Rep. Vicente Gonzalez, D-Texas, voted present. 
During remarks on the House floor Wednesday, Rep. Hillary Scholten, D-Mich., said that as a "pro-choice Christian" and a mother who lost a daughter to a "complex miscarriage," the abortion issue is "personal" to her. 
The 40-year-old civil rights attorney-turned-lawmaker who became the first Democrat to represent Grand Rapids since the 1970s said that as a Christian, she allows faith to dictate her stance. 
"Further, when I read the Scripture, I turn to passages, and I'm guided by passages like Jeremiah 1:5, which states, 'I knew you before I formed you and placed you in your mother's womb,'" Scholten said. "It doesn't say the government's womb or the speaker's womb. It says the mother's womb. I believe life is precious, but I reject the idea that if I embrace the sanctity of life, I also must be forced to invite the federal government in to regulate it."
Michael New, an associate scholar at the pro-life research organization Charlotte Lozier Institute, found it strange that Scholten cited Jeremiah 1:5. 
New stated that Christians typically cite this passage "to make theological or scriptural arguments in favor of legal protections for preborn children."
"However, the Born Alive Infant Protection Act, which Congresswoman Scholten voted against on Wednesday, involves protecting children after they are born," New stated. "Regardless of one's faith tradition or one's stance on abortion, protecting infants is something that everyone should enthusiastically support." 
"The Born-Alive Abortion Survivors Protection Act would ensure that future infants born after failed abortions get the legal protection they deserve," he continued. 
New said it's "disappointing" that over 200 Democrats voted against what he views as a "common sense" piece of legislation and noted that the law is "unclear" in many states regarding the required level of care for infants who survive an abortion attempt. 
New cited a January Charlotte Lozier Institute report, which found that only 18 states have "robust protections" for infants born alive after an abortion. The report also explains that states with little or no restrictions on late-term abortions — New Mexico, Vermont, Colorado, Oregon — in which an infant being born alive is more likely, do not provide them with legal protections. 
According to the U.S. Centers for Disease Control and Prevention, between 2003 and 2014, at least 143 babies died after being born alive during abortions. The CDC acknowledged that the figure could be an underestimate.  
Other opponents of the bill, such as Rep. Jerold Nadler, D-N.Y., and Rep. Jan Schakowsky, D-Ill., believe that the legislation "endangers" born-alive infants by mandating that practitioners must transfer the child to the hospital. 
Speaking against the bill Wednesday, Nadler argued that, depending on the circumstances, transferring an abortion survivor to the hospital may not be the right thing for the "health and survival of that infant." He added that he opposes the bill not because "we don't think that babies born alive must be saved, but because we do think that babies born alive must be saved." 
Schakowsky made similar arguments, claiming that the bill requires taking a struggling baby to a hospital, which, she argued, "could be hours away and could be detrimental to the life of that baby." 
New, who also serves as assistant professor of social research at the Catholic University of America, told CP that both lawmakers are incorrect, noting that the bill's text states that providers must first "preserve the life and health of the child as a reasonably diligent and conscientious health care practitioner would." 
After providing care, the practitioner must ensure the baby is transferred to the hospital.
"As such, it is clear that if a long ambulance ride would be inconsistent with diligent or conscientious health care — the infant would not have to be transferred to a hospital," he concluded.
In 2002, President George W. Bush signed the Born-Alive Infants Protection Act, recognizing abortion survivors as legal persons. However, the bill doesn't include penalties for practitioners who don't provide care for infants that survived an attempted abortion. 
Although it is unlikely to pass in the Democrat-controlled Senate, the latest bill would subject healthcare providers who fail to administer appropriate medical care and transfer a born-alive infant to a hospital to criminal penalties. Healthcare providers or other employees must also report violations of the law to the authorities. 
Practitioners who fail to comply with these requirements could face fines, up to five years in prison, or both. Any individual who deliberately attempts or kills a baby born alive after an abortion would be subject to prosecution for murder. 
The legislation bars criminal prosecution of the mother of a child born alive, however, and grants women the power to bring a civil action against a practitioner who violates the law. 
As The Christian Post reported, the Republican-led House also passed a resolution Wednesday condemning the wave of vandalism against pro-life pregnancy resource centers and churches. The resolution passed with a vote of 222-219, with three Democrats crossing the aisle and voting with Republicans.