5 Times Democrats Collaborated With Russia for Political Gain
2. Obama Uranium Deal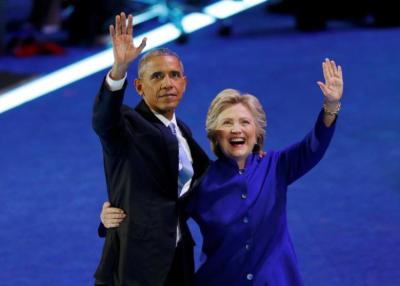 In 2010, the federal interagency entity The Committee on Foreign Investment in the United States approved a deal involving the sale of a Canadian company named Uranium One that gave Russia control over 20 percent of the United States' uranium production.
Then Secretary of State Hillary Clinton's State Department was one of the agencies in CFIUS that oversaw the deal, leading some to accuse of Clinton of jeopardizing national security.
The extent to which Clinton was involved in exact details of the deal remains disputed and according to Politifact the actual amount uranium Russia will receive is fairly small.
"For one, the United States doesn't actually produce all that much uranium (about 2 percent in 2015) and is actually a net importer of the chemical," noted Politifact.
"For another, Russia doesn't have the licenses to export uranium outside the United States ... The Kremlin was likely more interested in Uranium One's assets in Kazakhstan, the world's largest producer."