5 Times Democrats Collaborated With Russia for Political Gain
4. The 1960 Presidential Election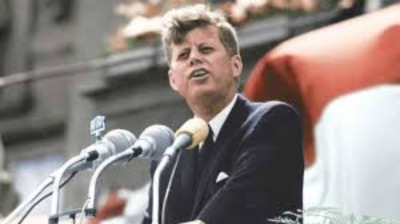 In a memoir published by LIFE magazine that was published on December 18, 1970, former Soviet Union Premier Nikita Khrushchev said that his regime worked to influence the results of the 1960 presidential election.
Khrushchev wrote that he had taken issue with then Republican Vice President Richard Nixon and wanted Democrat John F. Kennedy to win.
The former Soviet leader recalled a meeting with Kennedy after he won the election, telling him as a joke that the USSR "had cast the deciding ballot in his election to the presidency."
"I explained that by waiting to release the U-2 pilot Gary Powers until after the American election, we kept Nixon from being able to claim that he could deal with the Russians," recounted Khrushchev, adding that "our ploy made a difference of at least a half a million votes, which gave Kennedy the edge he needed."
According to Smithsonian Magazine, the Soviets also offered to help campaign for Democratic politician Adlai Stevenson if he ran for president in 1960, however Stevenson declined the offer.