Did the Reformers Re-Write the Bible to Be Anti-Semitic? Film 'Let the Lion Roar' Claims They Did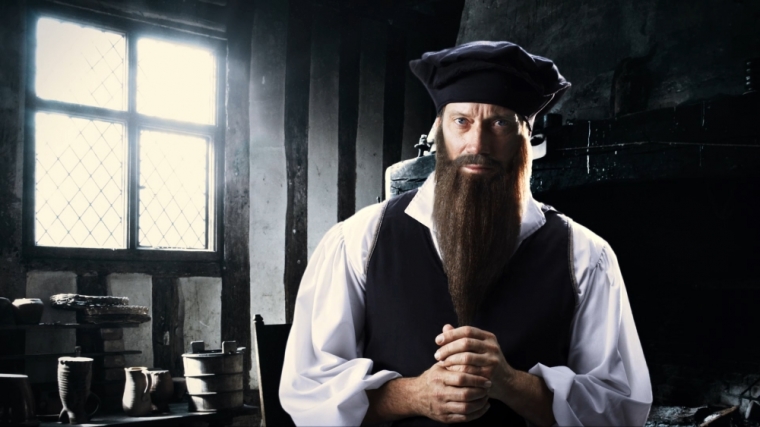 "Let the Lion Roar," a documentary that's available on Blu-ray and DVD, explores what it calls "a great deception" in the church caused by the Protestant reformers who allegedly re-wrote the Bible to make it anti-Semitic.
Actor Kevin Sorbo, known most recently for portraying the antagonistic atheist professor Radisson in the Christian film "God's Not Dead," plays John Calvin in "Let the Lion Roar," and recently discussed the controversy with The Christian Post.
"The whole idea of the documentary is really to let people know that the Bible went through a lot of transformation," Sorbo told CP.
The transformation he describes allegedly occurred during the Protestant Reformation when the Scriptures were being translated from Latin to English by many of the reformers.
"I knew who John Calvin [and Martin Luther] were, I grew up in a Lutheran church," he said. "I didn't realize [that they were big anti-Semites]. I studied more about them, and sure enough [with] as many wonderful things they did for the church in that time period in Europe, they really did not like the Jewish people."
Sorbo said the movie illustrates how some of these reformers replaced words in order to better fit their own agendas, which at times were anti-Jewish, or anti-Israel.
"They replaced a lot of things dealing with God and what he called the chosen land in Israel and the Jews," he added. "They re-wrote parts of the book just getting rid of that, and replaced those terms with the word church."
The documentary deals with the evolution of the Bible from the time of the birth of Jesus and attempts to "get the Bible back on track to where it should be," according to Sorbo and the creators.
Sorbo, who recently was deemed anti-Semitic himself for telling the media outlet "Vocal Point" that the Jews killed Jesus, claims to support Israel and feels "Let the Lion Roar" will encourage believers to do the same.
"As far as I know, most Christians do, but I know there's been a backlash with this most recent war. [The movie] is definitely in total support of the homeland of Jesus," Sorbo asserted.
"Let the Lion Roar" also stars Stephen Baldwin, Eric Roberts and Jaci Velasquez. The documentary and accompanying book Escaping The Great Deception were written by Derek Frank.
More information on the documentary and accompanying book can be found at LettheLionRoar.com.
Watch the trailer below: