Disciples of Christ Continues Decline; Church Membership Drops by Half Since 2000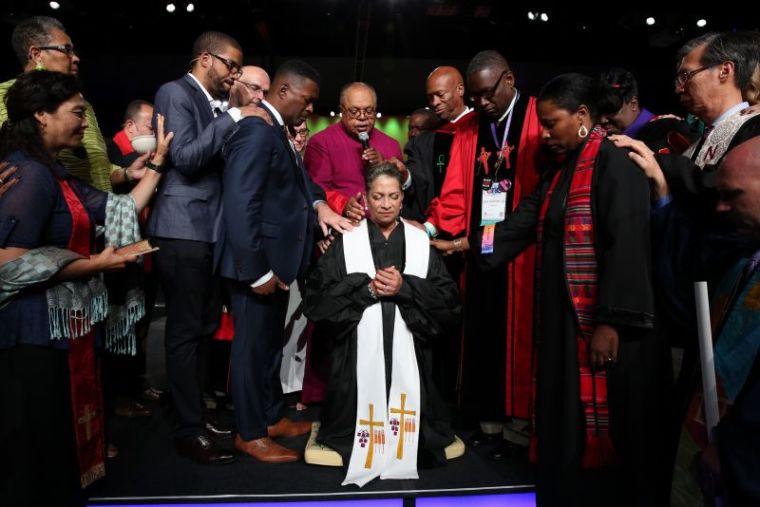 The Disciples of Christ has reported a decline in membership for the year 2017, over a quarter of a million fewer members than it did a decade ago.
For the 2017 calendar year, the mainline Protestant denomination, which is also called the Christian Church, reported 411,140 members and 139,936 average worship attendance.
By contrast, according to the Association of Religion Data Archives, in 2007 the Disciples of Christ reported approximately 689,500 members, representing a loss of nearly 280,000 members in 10 years.
The 2017 numbers are also about half of the reported numbers for the theologically liberal denomination in 2000, when according to ARDA they had approximately 820,000 members.
Cherilyn Williams, spokesperson for the theologically liberal denomination, told The Christian Post on Tuesday that the current numbers are "skewed from previous years" due to their recent decision to "quit adding in estimates for congregations that do not report, which includes some of our newer communities."
"Losses in membership and attendance can lead to reductions in resources available for mission, but we have found in an inflation-adjusted survey done by the Christian Church Foundation that individual giving is actually on the rise," added Williams.
The Disciples of Christ is one of many Christian denominations to experience a decline over the past several years, a trend that has hit mainline Protestant churches especially hard.
For example, Presbyterian Church (USA) has seen its membership decline by more than 1 million members in less than two decades, going from 2.5 million in 2000 to around 1.45 million in 2017.
From 2005 to 2015, The Episcopal Church saw its reported membership go from approximately 2.2 million members to fewer than 1.8 million members.
Williams told CP that the Disciples of Christ have been overseeing the planting of several new worship communities, which have not yet reported their numbers.
"Our New Church Ministry, as part of Hope Partnership for Missional Transformation, includes a 'leadership academy' that trains both planters and people from existing congregations looking to transform their mission," explained Williams.
"Other congregations have shifted tactics and found they are appealing to people who have been uninterested in organized religion. We have regions that are doing workshops aimed specifically at supporting rural congregations in their unique situations. And the list goes on."
Jeff Walton of the theologically conservative group the Institute on Religion & Democracy recently wrote about the shrinking numbers of the Disciples of Christ.
"The Disciples have lost about 77 percent of their membership since their high point in —1964  a higher percentage than any other mainline denomination," said Walton.
"The Disciples' reduced membership is now more in line with small-to-medium sized denominations like the Wisconsin Evangelical Lutheran Synod (WELS) or the Presbyterian Church in America (PCA), although the latter has posted year-over-year growth for the past five years, unlike the Disciples."
In an interview with CP, Walton explained that in addition to overall declining membership, over the course of four years "the number of baptisms has fallen by a quarter, and people transferring in to the denomination has declined by more than half."
"People talk a lot about the decline of the Presbyterian Church (USA) and Episcopal Church, which are amid a time of significant decline. But the Disciples are the smallest and least-known of the mainline churches, and decline has hit them the hardest," said Walton. 
"They will either merge into another denomination or cease to exist within a decade. This is a stunning development for a denomination with a nearly 200-year history and which was spiritual home to three U.S. presidents."