Disciples of Christ lost one-fifth of its membership from 2019-2022: report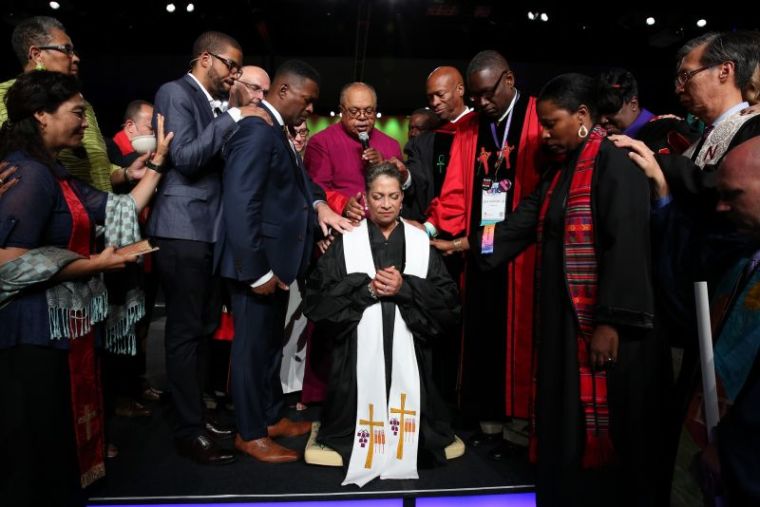 The Christian Church (Disciples of Christ) has lost about one-fifth of its members from 2019 to 2022 as the mainline Protestant denomination's membership is only a fraction of what it was in 2000, according to a new report. 
Jeffrey Walton, the Anglican Program Director and communications manager for the theologically conservative think tank Institute on Religion & Democracy, wrote an analysis published last week on the recently released statistics from the Disciples of Christ.  
Drawing from the subscription-based Disciples of Christ database ALEX, Walton found that the denomination had approximately 350,500 members in 2019 to nearly 278,000 members in 2022, representing a loss of about 70,000 people.
Additionally, the mainline Protestant denomination saw its average worship attendance drop from approximately 126,000 in 2019 to a little below 90,000 in 2022, or a loss of more than 35,000.
While noting that decline can be found in some theologically conservative denominations, Walton contends that the Disciples of Christ has "firmly moved in a theologically revisionist direction on matters of human sexuality, gender expression, and radical individual moral autonomy."
"Close to IRD's offices in downtown Washington, the beautiful National City Christian Church was constructed in the 1930s as the denomination's national church," he continued.
"Built to accommodate more than a thousand worshippers, the John Russell Pope-designed neoclassical structure is festooned with various iterations of pride/progress flags and Black Lives Matter signage."
Walton added that what National City Christian Church "lacks is members, with online participants seeming to be the majority of those counted as attending services. Total membership dropped from 664 in 2019 to 275 in 2021."
The Christian Post contacted the Disciples of Christ for comment on the report. However, a spokesperson for the denomination declined to provide comment.
Over the past several years, the Disciples of Christ have seen a considerable decline in attendees and members. For example, from 2007 to 2017, membership in the denomination dropped from approximately 689,500 members to a little over 411,000 members.
The 2022 statistics represent a decline of more than a half million members compared to 2000, when the denomination reported having approximately 820,000 people, according to the Association of Religion Data Archives.
"Multiple religious landscape studies show increasing numbers of both 'nones' and non-denominational Christians," Walton wrote. "Not all denominations will survive this time period. The DoC is in a spiral and will likely halve its membership again by the close of the decade."
At the General Assembly of the Christian Church (Disciples of Christ), which concluded last month, the denomination reelected the Rev. Teresa Hord Owens to a second term as general minister and president.
The first African American to lead the denomination, Owens told the General Assembly in a sermon that they needed to "imagine new ways of being church and to stay at the table no matter what we face."
"Our commitment to staying at the table is grounded in our covenant relationship with God and with one another," said Owens. "Let's be the church we say we are. It is in being who we say we are that we actively bear witness to God's limitless love for all."