Discover God's Battle Plan for You!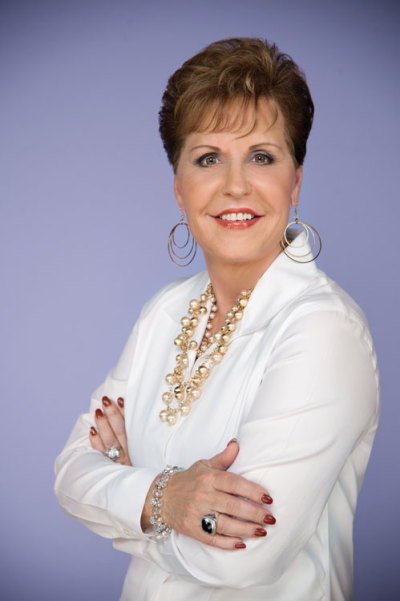 We all face challenges in life, and sometimes they can be hard to handle. But did you know that God has a battle plan we can follow that will guarantee victory every time?
The key is finding out what our battle position is so we can see what God will do for us when we fight the way He wants us to fight.
In 2 Chronicles chapter 20, there is a powerful example of how God can fight our battles. There were three enemies coming against Jehoshaphat and the people of Israel: the Moabites, the Ammonites and the Meunites. Verse 3 tells us that when Jehoshaphat heard about this trouble, his immediate response was fear. This is understandable because our first natural response to any bad news is usually a feeling of fear. And what we choose to do at that point is very important.
If we keep reading in verse 3, we can see how Jehoshaphat chose to respond.
He "set himself [determinedly, as his vital need] to seek the Lord; he proclaimed a fast in all Judah" (AMPC).
The minute he received bad news, Jehoshaphat felt fear but he immediately began to seek the Lord. This is absolutely the best decision we can ever make when we are facing a situation that makes us afraid.
I wonder how different the world would be if every time we had a problem we went to God immediately so we could hear directly from Him and know what we should do.
If you're thinking, "Joyce, I'm not sure I can hear directly from God," then I want to encourage you to believe that you can!
God's Word says that He will give us wisdom and guide us when we put our trust in Him (Proverbs 3:5-6; Psalm 119:105).
I remember being overwhelmed at times with fear when I was diagnosed with breast cancer many years ago. It was a fast-growing type of cancer and I had to have surgery right away. I would pray and speak the Word to overcome the fear, but it would come back again. Then one night I heard God speak so clearly to my heart: "I will take care of you." That was when my faith rose up and it changed everything.
See, one word from God can give you the courage to confront anything that comes against you. If you don't know how to hear from God, ask Him to help you. Pray for Him to speak to you and guide you. Make a determined decision to trust Him and believe His Word more than you believe what you feel or what the circumstances look like. When you seek God, He will meet you where you are, and you will instinctively know what to do, when you need to do it. You will be led by the Holy Spirit.
After Jehoshaphat took time to seek God, verse 17 says that the Lord told him, "You shall not need to fight in this battle; take your positions, stand still, and see the deliverance of the Lord [Who is] with you …. Fear not nor be dismayed. Tomorrow go out against them, for the Lord is with you" (AMPC). Verse 18 says that "Jehoshaphat bowed his head with his face to the ground, and all Judah … fell down before the Lord, worshiping Him."
If you read the whole chapter, you'll see that Jehoshaphat took time to worship God and tell Him how great He was before he made his request for help. Then he basically said, "Lord, You are so great and mighty, there's nothing You cannot do. And when we have a problem, here's what we'll do: we'll cry out to You and know You will take care of us."
I just love the fact that he didn't run to God and start by telling Him what he needed. Our position in spiritual warfare is first of all one of worshiping God, putting Him first. We must humble ourselves before God and admit that we need Him and we can't manage life all by ourselves.
The truth is we don't need to know everything all the time. We know the One who knows everything, can do anything and is with us all the time! And when God is ready and the time is right, He will always show us what to do.
If you're facing a challenge today and battling fear, I want to encourage you to put your eyes on God, seek Him, worship Him and tell Him how much you need Him. The best thing you can do is resist anxious feelings to figure it all out and instead wait on God. Don't waste your time trying to come up with a back-up plan just in case He doesn't come through for you. That approach will only make your situation worse and hinder your ability to hear from God.
Remember 2 Timothy 1:7, which says, "God did not give us a spirit of timidity (of cowardice, of craven and cringing and fawning fear), but [He has given us a spirit] of power and of love and of calm and well-balanced mind and discipline and self-control" (AMPC).
Take your battle position of worshiping God and trust that He is working on your behalf. Follow God's great battle plan and thank Him for certain victory!
Joyce Meyer is a New York Times bestselling author and founder of Joyce Meyer Ministries, Inc. She has authored more than 90 books, including Battlefield of the Mind and Do Yourself a Favor…Forgive (Hachette). She hosts the Enjoying Everyday Life radio and TV programs, which air on hundreds of stations worldwide. For more information, visit www.joycemeyer.org. © 2015 Printed with permission of Joyce Meyer Ministries