Dismissing the Death Penalty: The Nun and the Boston Bomber
Famous anti-death penalty campaigner Sister Helen Prejean, who inspired the Susan Sarandon movie "Dead Man Walking," testified Monday on behalf of the Boston Bomber facing possible execution for murdering four, including an 8 year old child, and wounding 264, many of whom lost limbs.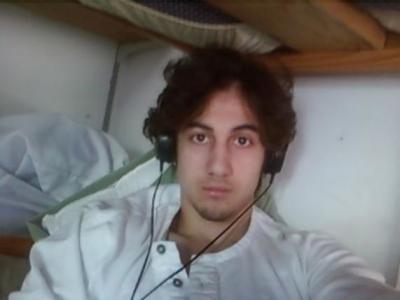 Summoned by the defense, her purpose was to demonstrate that Dzhokhar Tsarnaev is sorry for his bloody crimes, even though he declined to testify himself about his supposed sorrow, instead looking bored while surviving victims have testified of their suffering.
"He said emphatically, 'No one deserves to suffer like they did,'" the activist nun testified. Searching for evidence of his sorrow, she recalled of his voice during their conversation: "It had pain in it, actually, when he said what he did about 'nobody deserves that.' I had every reason to think he was taking it in and he was genuinely sorry for what he did."
Well, boohoo for him. The nun's purpose, and the defense purpose, is to persuade at least one juror to veto the death penalty. They hope a manufactured impression of remorse might do it. And maybe it will.
But Sister Prejean's cause is not seeking remorse from killers. Her cause is protecting killers, remorseful or not. If the bomber had told her he was proud of his murder and mutilations, and that he planned to murder again in prison, her cause requires her to still seek his protection.
While meeting with him, did the nun implore him to repent and seek God's mercy? Or did she focus on extracting/interpreting anecdotes that might nullify the judicial process and spare him execution? Was she concerned more about his eternal soul, or his physical life, and her political cause? Let's pray the former, but the latter seems likelier.
If indeed the latter, Sister Prejean is an archetype for the modern church's indifference to eternity, and judgment, in favor of therapeutic protection and affirmation. Traditional Christianity has taught that to stand unrepentant before a Holy God, for mass murder no less, is a fearsome terror indeed, far worse than any state imposed death penalty.
A truly repentant murderer would have no quarrel with the death penalty. He would know more than any other how deserving he is of it. And he would face it knowing that if truly repentant, and having sought and received God's mercy, there is no cause for fear and instead confidence in an eternal glory with other repentant sinners.
Postmodernity is not very interested in these topics of repentance, judgment, or holiness. Its focus is more on entitlement and escape from responsibility. You murdered four innocents? Well, at least wink to indicate you're sort of sorry!
If the Boston Bomber had himself testified, falling to his knees in tears, pleading his eternal sorrow for his horrid crimes, and declaring that his execution is more than merited, far kinder to him than what he measured to his victims, and that he looks to God for pity, such a performance, even if not sincere (only God knows the heart), at least pays obeisance to this situation's stark moral drama.
Instead, having an activist nun, who thinks Heinrich Himmler didn't deserve the death penalty, try to speculate about slight tonal hints of possible remorse from a petulant, arrogant killer is an insult to the justice system, the bombers' victims, and to Christian concepts of sin and atonement.
After praying for his suffering victims and their families, we should pray for Dzhokhar Tsarnaev, not that his rendezvous with God is delayed, but that he will be ready to meet God.
Prior to joining the IRD in 1994, Mark worked eight years for the Central Intelligence Agency. He is a graduate of Georgetown University and is a native of Arlington, Virginia. A lifelong United Methodist, he has been active in United Methodist renewal since 1988, when he wrote a study about denominational funding of pro-Marxist groups for his local congregation. He attends a United Methodist church in Alexandria, Virginia. Follow Mark on Twitter
@markdtooley
.