'Doctor Who' Introduces Pearl Mackie as Time Lord's New Companion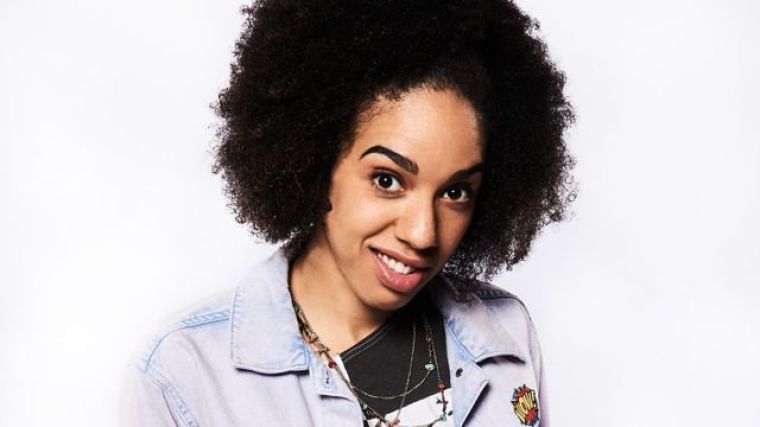 Classic science-fiction series "Doctor Who" is returning to the small screen soon with a new face. According to a report by Games Radar, BBC network has announced already during the FA Cup semi-final the star who will take over as the new companion of the Time Lord. New adventures will now happen with London theater actress Pearl Mackie.
Metro UK detailed that Mackie will be playing the role of Bill, the Doctor's next assistant after Jenna Coleman left her role as Clara Oswald in December. Mackie was introduced to the public through a sneak peek trailer which showed her running away from a destructive war machine called Dalek together with the Doctor played by Peter Capaldi.
"I'm incredibly excited to be joining the 'Doctor Who' family. It's such an extraordinary British institution, I couldn't be prouder to call the TARDIS my home!" said Mackie as noted in Ars Technica. "Reading the script at the audition I thought Bill was wicked. Fantastically written, cool, strong, sharp, a little bit vulnerable with a bit of geekiness thrown in—I can't wait to bring her to life, and to see how she develops through the series," she added.
"Doctor Who" season 10 isn't airing until 2017 so fans will have to watch out for Mackie next year as she debuts her role in the show. For those who are not in the loop yet, Mackie is known for her character in the West End production of "The Curious Incident of the Dog in the Nighttime." She is also a skilled dancer and singer with expertise in ballet, jazz, period dance and tap, as revealed by BBC.
Game Spot noted that Capaldi describes Mackie as "a fine actress with a wonderful zest and charm." He also said that the new actress is "a refreshing addition to the TARDIS." With that being said, she is expected to bring in exciting new possibilities to the adventures with the Time Lord.