Does the Bible Offer Definitive Guidance on Illegal Immigrants?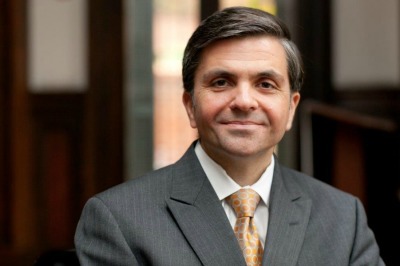 Many religious groups and voices are fiercely denouncing the announced rescission of DACA, scheduled for six months hence. Ostensibly hundreds of thousands of illegal immigrants brought to the USA as minors and given semi-legal standing in 2012 would begin to live in danger of potential deportation after their permits expire. Such permits, which last two years, can still be renewed over the next six months. Meanwhile, there could be congressional legislation addressing these "dreamers," or the administration could in six months postpone, amend or cancel the rescission of DACA.
That any significant number of the dreamers, ahead of millions of other illegal immigrants, will ever face serious threat of deportation seems unlikely. It's understandable that religious groups are eager to show solidarity with young adults not responsible for their parents' violation of immigration law. But the often shrill religious rhetoric on DACA is not helpful to the debate. Nor do its calamitous prophecies demonstrate a judicious Christian political witness anxious to seek the common good through a balanced and lawful society sustained by social consensus.
Particularly of concern are claims that the Bible offers definitive guidance on this policy issue. There should always be great caution in claiming direct biblical commands for political specifics. Evangelicals, who historically emphasize Scripture alone as authority, are especially prone to this rhetoric of "biblical" policy goals. Official Catholic bodies are much more experienced in explaining policy positions as developed through an historical process of church teaching, often informed by both Scripture and natural law. Political policy statements from Catholic bishops are not typically doctrinally binding on church members, except when addressing moral issues central to the church such as abortion, marriage and euthanasia.
Protestants and Evangelicals, especially if outside large historic denominations, usually lack any semblance of a systematic corporate process for developing Christian political witness in the church's name. So there's the tendency to claim that a set of Bible verses points specifically to particular political objectives. There's no reason Protestants and Evangelicals must think and act this way. They have not only their own 500 year tradition but, as believers in the church universal, also access to earlier church insights and to contemporary Catholic insights. Most Protestant traditions also affirm natural law. They should understand that the Bible authoritatively offers the path to salvation and holiness for all who heed its message but it does not by itself offer a systematic description of government and its detailed responsibilities.
The New Testament broadly commends the rightful authority of legitimate rulers and their vocation for force in defense of justice. The Old Testament describes the holy standards governing the ancient Hebrew theocracy. Nearly every Christian tradition rejects the civil punishments of ancient Israel as binding. And usually most of ancient Israel's laws for governance are seen as models in their aspirations for justice, but not binding in their details. Few if any major church traditions call for theocracy modeled on the Old Testament.
So it is facile to claim, as is routine for many religious activists, that divine commands to Israel about caring for the poor or sojourners directly mandate specific welfare or immigration policies for any nation state of today. Activists on these causes instead need actually to provide arguments and evidence for their perspectives. They also need modestly to accept the need for compromise in a consensual modern society not governed by kings and prophets with access to direct divine inspiration.
One prominent and justifiably admired evangelical pastor in the DACA debate has tweeted: "It's an odd thing…watching Bible believers actually set the Bible aside as insufficient in order to cling to fallible human laws." And: "I actually think the Bible is enough for us even when it comes to thinking through matters it's not explicit about." And: "One wonders if we revere our Bibles more or the framing documents more. Some talk with more passion about Constitution than scripture."
These assumptions are shortsighted and dangerous to assert the Bible by itself claims specific authority in a political debate over important but prudential issues. This attitude precludes compromise and effectively demonizes any opposition. He also tweeted: "When the Bible says LOVE the sojourner/foreigner and treat them justly, we should be able to reach some conclusions easily."
But in fact, most political conclusions for Christians cannot and should not be reached "easily." Instead they should be reached in most cases modestly, admitting we cannot claim complete divine sanction for our political preferences. Love and justice are indisputably always goals. But we as fallen creatures, even at our best, are flawed in our pursuit of both.
Ideally Christians strive and pray to discern the divine will while thoughtfully proposing their arguments for consideration by others, winning them by persuasion, not by presumptuous claims of heavenly mandate.
Originally posted at juicyecumenism.com
Mark Tooley became president of the Institute on Religion and Democracy (IRD) in 2009. He joined IRD in 1994 to found its United Methodist committee (UMAction). He is also editor of IRD's foreign policy and national security journal, Providence. Follow Mark on Twitter
@markdtooley
.