DOJ charges Planned Parenthood arson suspect in 10 days as pro-life clinic still searches for answers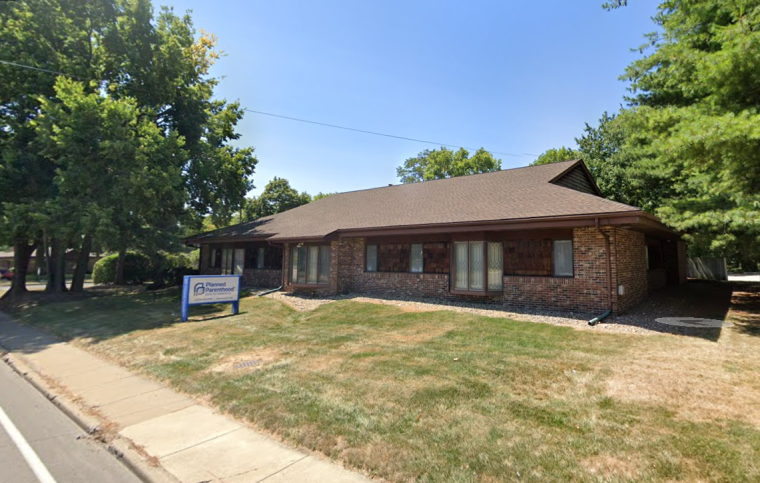 The U.S. Department of Justice has announced the arrest of an Illinois man a little over a week after he allegedly set fire to a Planned Parenthood facility, as pro-life groups maintain that federal law enforcement is not acting quick enough to bring justice to those responsible for the arson of pro-life pregnancy centers and churches.
The U.S. Attorney's Office for the Central District of Illinois announced Wednesday the arrest of Tyler Massengill, 32, for the malicious use of fire and an explosive and attempt to damage a Planned Parenthood facility in Peoria, Illinois.
The clinic reported on its website that the building is closed indefinitely following the "substantial fire and damage." The fire occurred in the late evening on Jan. 15, 2023, 10 days before news broke about Massengill's arrest.
"A review of area surveillance from the fire scene revealed that at approximately 11:20 PM, an older white pickup truck with red doors parked in an area adjacent to Planned Parenthood," the statement reads. "Video footage depicts a man walking up to the building with a laundry detergent-sized bottle. The man lit a rag on fire on one end of the bottle, smashed a window with an object, then placed the container inside of the Planned Parenthood building. He then quickly left the area on foot."
The rest of the announcement details the collaboration between "multiple law enforcement agencies, including the Federal Bureau of Investigation, Springfield Field Office; the Peoria Police Department; and the Federal Bureau of Alcohol, Tobacco, Firearms and Explosives." If convicted on a malicious use of fire charge, Massengill faces a mandatory minimum prison sentence of five years and faces up to 40 years in prison.
Massengill could also face up to three years of supervised release and a possible fine of up to $250,000.
According to a complaint filed Wednesday, authorities received a tip about an Illinois license plate number for the pickup truck. Peoria police "conducted an inquiry of the subject plate number in a license plate reader database system which returned a photo of an older white pickup truck, with red doors," The Journal Star quotes the complaint as reading. The complaint further stated that Massengill told investigators that he was upset after a girl he was in a relationship with three years ago got an abortion. 
The arson comes as the abortion issue has become a source of contention following the U.S. Supreme Court's Dobbs v. Jackson Women's Health Organization decision last June, finding that the U.S. Constitution does not contain a right to abortion.
Since Politico published a leaked draft decision in the Dobbs case on May 2, pro-life pregnancy centers and churches have found themselves subject to acts of vandalism and arson.
While pro-abortion groups and individuals have experienced incidents of violence, a report compiled by the Crime Prevention Research Center found that their pro-life counterparts have experienced 22 times as much violence in the 4.5 months following the publication of the leaked Dobbs draft.
Rev. Jim Harden, the CEO of CompassCare, a network of pro-life pregnancy centers whose Buffalo, New York, office was firebombed last June, praised the Peoria police for their "top-notch investigative work" in a statement released Wednesday. He also denounced the attack on Planned Parenthood, asserting that "Attacking an abortionist does not make someone pro-life, it makes them crazy."
At the same time, CompassCare noted that after a Planned Parenthood in Kalamazoo, Michigan, was targeted in an attempted arson attack, an arrest was made after four days.
CompassCare believes that partisan considerations explain why federal law enforcement has handed down only two indictments of perpetrators of violence against pro-life organizations and churches.
As no arrests have yet been made in the CompassCare firebombing case, the organization partnered with the Thomas More Society legal group earlier this month to hire independent investigators to search for the perpetrators of the June 2022 attack. Vandals broke the windows of CompassCare's Buffalo office, lit fires at the facility and spray-painted graffiti outside the building. 
"What the situation in Peoria and Kalamazoo show is that the FBI has the tools, skill, and manpower to bring these criminals to justice when it is politically favorable," Harden said. "They threw pro-life people a bone with the indictment of two pro-abortion extremists on January 18."
A grand jury in Florida indicted two pro-abortion activists last week for vandalizing multiple pro-life pregnancy centers throughout the state. CompassCare is not the only pro-life organization to raise questions about the lack of action taken against those who have committed pro-abortion violence.
Brian Burch, the CEO of the advocacy group CatholicVote, has repeatedly raised concerns about the DOJ's lack of action to address violence against Catholic churches dating back to May 2020, when the death of George Floyd in police custody in Minneapolis, Minnesota, led to national unrest. He wrote a letter to the DOJ in December 2021 calling on the federal law enforcement agency to investigate the attacks on Catholic churches and symbols.
In a letter to House Judiciary Committee Chairman Jim Jordan published Tuesday, Burch wrote that Associate Attorney General Venita Gupta responded to the request in January 2022, telling the advocacy group that Attorney General Merrick Garland had ordered a "15-day review to ensure that all appropriate resources are being deployed to protect houses of worship."
Additionally, Gupta informed Burch that the "Department is taking numerous steps to address such violence, consistent with our commitment to combat unlawful acts of hate in all their forms."
"Disappointingly, it now appears that the promises made in Associate AG Gupta's January 2022 letter were mere platitudes," Burch concluded in his letter to Jordan. "To date, the federal government has only found evidence to charge two individuals involved in only a handful of cases, despite hundreds of actual incidences of violence. These charges only recently came to light, indicating the more sunshine that Congress shines on the indifference of the DOJ the more likely they will do their job."
While the FBI has offered rewards for information that could lead to arrests for the vandalism of 10 pro-life pregnancy centers, Harden contends that the law enforcement agency's efforts are "a day late and a dollar short." He attributed the FBI's embrace of reward money for information about pro-abortion vandals to "the House Judiciary Committee's demands for cooperation in their inquiry into the 'allegations of politicization and bias [against pro-life people] at the FBI."
Bill Donohue of the Catholic League for Religious and Civil Rights raised questions about a potential political bias against pro-life individuals and groups at the FBI in a Sept. 26 letter to Sen. Chuck Grassley, R-Iowa., the ranking member on the Senate Judiciary Committee.
"There seems to be much interest in pursuing alleged wrongdoing by pro-life activists, yet little interest in pursuing alleged wrongdoing by abortion-rights activists," Donohue wrote. 
Donohue cited the arrest of pro-life activist Mark Houck for purportedly pushing a patient escort at a Philadelphia Planned Parenthood clinic as an example of an "overreaction for a minor infraction of the law." Houck faces the possibility of up to 11 years in prison.
Donohue contrasts Houck's case with the "underreaction by the Department of Justice when the pro-life side is targeted."
A GiveSendGo fundraiser set up for Houck's family maintains that the escort was harassing Houck and his son as they prayed outside the abortion clinic, prompting them to walk away from the building.
"The escort followed them, and when he continued yelling at Mark's son, Mark pushed him away," the fundraiser stated. 
Houck's case was heard this week at a federal court in Philadelphia. Judge Gerald Pappert rejected Houck's defense attorney's request for the case to be dismissed. The jury remained deadlocked Friday and will resume deliberations on Monday.