Donald Trump and the Amusing Case of the Evangelical Conscience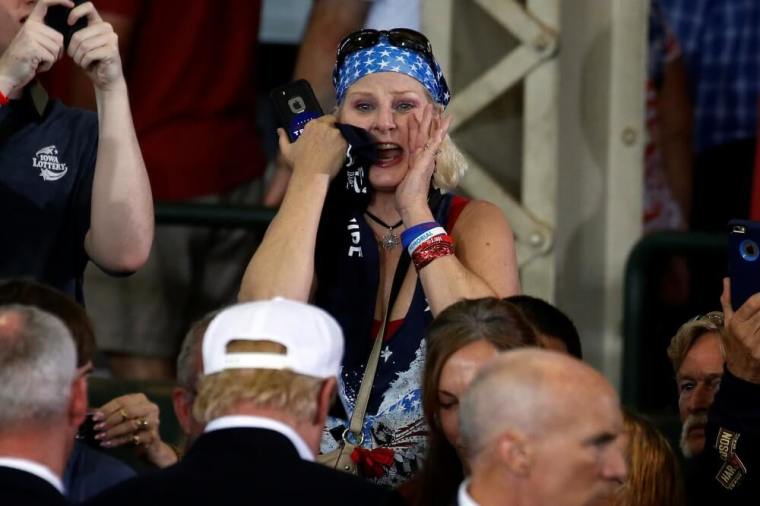 In what many are calling the most consequential election in a century, the evangelical community is radically divided when it comes to the presidential candidates. Whomever is elected will solidify the Supreme Court for at least a generation and inherit a national and global economy on the brink of collapse, while having to come to terms with a divided electorate and a world on the verge of being ruled by terror and war.
Barring a radical reformation or revival of some import, many hold out little hope for a unified country no matter the outcome of the election.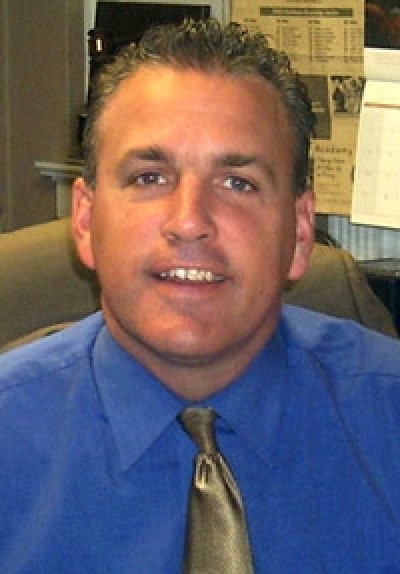 Most evangelicals will say Clinton is not an option — she's too liberal, a known and scandalous but uncertain commodity, outlandishly radical, and too progressive. Clinton is viewed simply as a third term, possibly fourth if she wins the first time, for the Obama administration. In addition, she is viewed as an elitist juxtaposed to the "common man or woman." And remember, along with Hillary comes Bill. True conservatives and many Republicans cannot bear to think of another term for a failed presidency.
For evangelicals Trump is an enigma, wrapped in a mystery. A recent convert to the GOP, Trump is viewed by some as unstable, unprincipled, and undisciplined. Trump's ascendency has confused the pundits and left intellectuals scratching their egg-shaped heads. Viewed as the "common man's billionaire," Trump has violated every presidential candidate protocol, dismissing a whole host of seasoned and experienced politicians all under the guise of being a plain-spoken, sarcastic populist. He has divided the country and evangelicals.
Well-known evangelical leaders like Dr. Robert Jeffress, pastor of the legendary First Baptist Church of Dallas, Texas and Jerry Falwell Jr., president of Liberty University in Lynchburg, Virginia have both embraced and endorsed Trump, claiming that we're not electing a Sunday School teacher but a leader of the free world. Their argument is simple: whatever Trump's faults, he seems to be handling the political learning curve fairly well and is landing in a somewhat favorable position in relation to what most evangelicals would desire in a candidate.
But not all evangelicals are happy with Trump. Well-known leaders like Dr. Russell Moore of The Southern Baptist Convention's ERLC and Dr. Al Mohler, President of The Southern Baptist Theological Seminary, have argued that to vote for Trump would be a violation of the evangelical conscience and would repudiate everything evangelicals have fought hard for over the past fifty years. Trump's previous involvement in certain aspects of the entertainment industry, his recent conversion from being pro-choice to being pro-life, and his cavalier attitude toward marriage and a variety of other moral issues has made him untenable for the evangelical conscience.
To a great degree, I agree with this assessment of our presidential prospects. In fact, I thought we would never arrive at a point in this great country where our only choices for President would be a perpetual crook (Clinton), a clownish ringmaster (Trump) and, until late in the race, an open communist (Sanders). In fact, I have entitled this election season — Election 2016: The Crook, the Clown, and the Communist.
Yet, what I find most amusing is the evangelical argument that to vote for Trump would be to violate the evangelical conscience. I find this amusing, not because evangelicals do not have a conscience, but that it is just now we are suddenly violating our consciences if we vote for one of these two candidates.
When did evangelicals discover this conscience that is now apparently being violated? Let me explain.
This will be my tenth presidential election. I have (and will) voted in all ten elections. I want to make a confession. I have had to violate my conscience, to one degree or the other, every time I have voted. Why? Because no single candidate has ever completely measured up to be the type of candidate I thought an evangelical voter should support. All of them were flawed.
This is true even for those candidates I strongly supported. I say this because I have had friends (some of them Christians) at every level and every branch of government — local, regional, state, federal — and all of them are "tainted" in one way or the other to one degree or the other, even my friends, both Republican and Democrat. There is no perfect "evangelical candidate."
When did this violation happen? Why now with Trump's ascendency and not then? Though I strongly supported Reagan, he was divorcee and as Gov. of California signed into law a no-fault divorce bill that became nationalized, a decision he later regretted and that some have argued laid the ground work for the 2016 Obergefell v. Hodges case. Did evangelicals violate their consciences then? Or did we violate our consciences when we supported the Moral Majority movement, even for much of its good work, even though many knew all along that as we hopped in bed with the political structures we were in danger of being politically manipulated? And we know how it goes — when the Church plays too closely with political fires it always gets burned.
Did many evangelicals violate their consciences when they supported Bill Clinton, thinking he was a more "tame Democrat," only to find out he was a womanizing Southern Baptist? And what about evangelical support for George H.W Bush who ended up lying about raising taxes and a host of other things? And though none of us know what we would have done at the time, many have raised questions about George W. Bush's arguments for involving us in a war that is now approaching fifteen years in length and with no end in sight.
And did some evangelicals violate their consciences by voting for Obama the first time, thinking his election would help remedy certain racial issues in this country? What a colossal disappointment he has been. And when Obama ran for office the second time, how many evangelicals violated their consciences by voting for Romney, a dedicated Mormon, a religion that violates every core evangelical doctrine known to Christianity? Did evangelicals violate their consciences when they voted for this "heretic?" Or, was it O.K. to vote for him because "we weren't electing a Sunday School teacher?" And I haven't even mentioned Nixon, Ford, and Carter.
Mind you, my argument is not FOR Trump. I do not yet know how I will vote, other than to say I will not be voting FOR Clinton. Yet, I have been counseled in many ways.
I have been told to write in a candidate, although third party candidates haven't been viable since the mid 1800's. I have been told to vote FOR Clinton under the argument that at least we know what she is and that we need to keep our friends close and our enemies even closer. Maybe, just maybe, a Republican Congress can keep her at bay. I have been told to NOT vote for Clinton. If she is elected she will simply solidify the direction of a nation adrift.
I have been told to vote FOR Trump under the argument that he will eventually settle down and turn out to be a viable, effective leader. I have been told to NOT vote for Trump for it would violate my conscience because he is immoral and unprincipled.
I have even been told to "sit this one out" and pray and wait for a set of better candidates in future elections. Really? In my estimation this is naïve, a complete capitulation of the culture.
My amusement comes from a strand of evangelical purists who have suddenly discovered a conscience. Really? Just now? You have left us no room to participate in this presidential election. If Clinton wins will it violate your consciences knowing that your lack of participation helped install her in office, thereby congealing the moral slide of the nation?
I have no doubt that we ought to have a conscience and to vote in accordance with our conscience. However, this side of heaven I must admit there will NEVER be a candidate that will not violate my conscience to one degree or the other. This is why we pray, we vote, and we trust a sovereign God. Maybe Clinton and/or Trump will turn out to be God's Cyrus and save us from ourselves (2 Chron. 36:22-23).
The best I can offer is that every convictional evangelical must pray about his/her vote and then vote, knowing that we live in an imperfect world with imperfect candidates. To sit this one out would be a violation of the evangelical conscience.
Dr. Kevin Shrum is pastor of Inglewood Baptist Church and Assistant Part-time Professor of Religious Studies at Union University, Hendersonville Campus