Donald Trump's Evangelical Support Plummets 11 Points After Sexual Assault Tape: Poll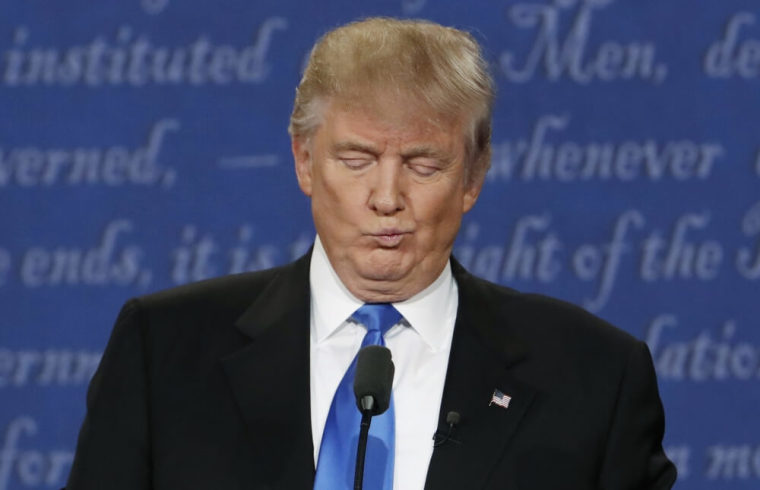 A new poll finds that Republican presidential nominee Donald Trump's support among evangelical Christians is plummeting.
On Friday, a recording of comments Trump made in 2005 that disparaged women was released to the public, causing severe backlash from Republicans and other supporters.
The Reuters/Ipsos opinion poll was conducted Sunday night, after the presidential debate, and released Monday. It suggests that Trump's support among evangelical voters has also taken a blow due to the controversy.
"Trump, however, appears to be shedding support among evangelicals, who are usually a wellspring of support for Republican presidential candidates," reported Reuters.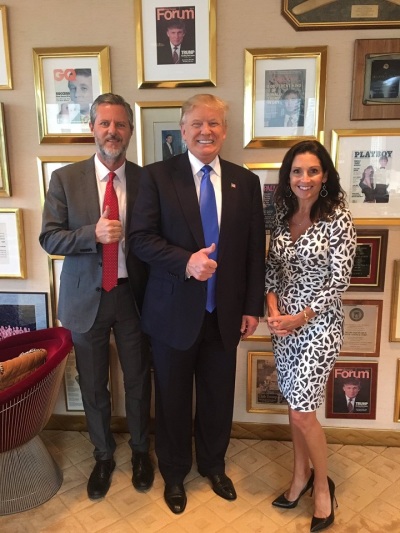 "Monday's poll showed that Trump had only a 1-point edge over Clinton among people who identified as evangelicals. That's down from a 12-point advantage for Trump in July."
Data for the poll came from 2,386 U.S. adults from all 50 states and was conducted online in English, with a credibility interval of 2 percent.
Since declaring his candidacy last year, Trump had seen his support among evangelical Christian voters increase as the other Republican presidential hopefuls suspended their campaigns.
"A number of high profile evangelical Christians have parked themselves in the 'Never Trump' camp, pointing out that the candidate's policies and actions don't reflect Christian values," noted the Huffington Post in a recent article.
"And yet, rank and file white evangelical Christians don't seem to mind ― or at least, are willing to forgive … According to a Pew Research Center survey conducted in June, 78 percent of white evangelical voters said they would vote for Trump."
In justifying his support for Trump, Texas megachurch pastor Robert Jeffress commented earlier this year that while he is "not exactly like us," nevertheless "at least he likes us."
"After being with Mr. Trump over the last year on many occasions, I can tell you, if he becomes president, evangelical Christians will have a true friend in the White House," argued Jeffress.
Last week, remarks Trump made in 2005 regarding how he treats women resurfaced with the leak of a recording made by then "Access Hollywood" host Billy Bush.
The comments have stirred much ire among Republicans and evangelicals, with some who once expressed support for the Trump campaign withdrawing their endorsements.
Evangelical theologian Wayne Grudem, who had previously endorsed Trump, announced on Sunday that he could no longer support the GOP candidate.
"I did not take the time to investigate earlier allegations in detail, and I now wish I had done so. If I had read or heard some of these materials earlier, I would not have written as positively as I did about Donald Trump," stated Grudem in a column for the conservative site Townhall.com.
"I am not now sure who I am going to vote for. I absolutely will not vote for Clinton. I'm hoping that Trump will withdraw."